For photos of events from 2019 onwards, kindly refer to our parish's official Facebook page.
FR ANTHONY LIEW'S HOMILY FOR 13TH SUNDAY IN ORDINARY TIME - 28TH JUNE 2020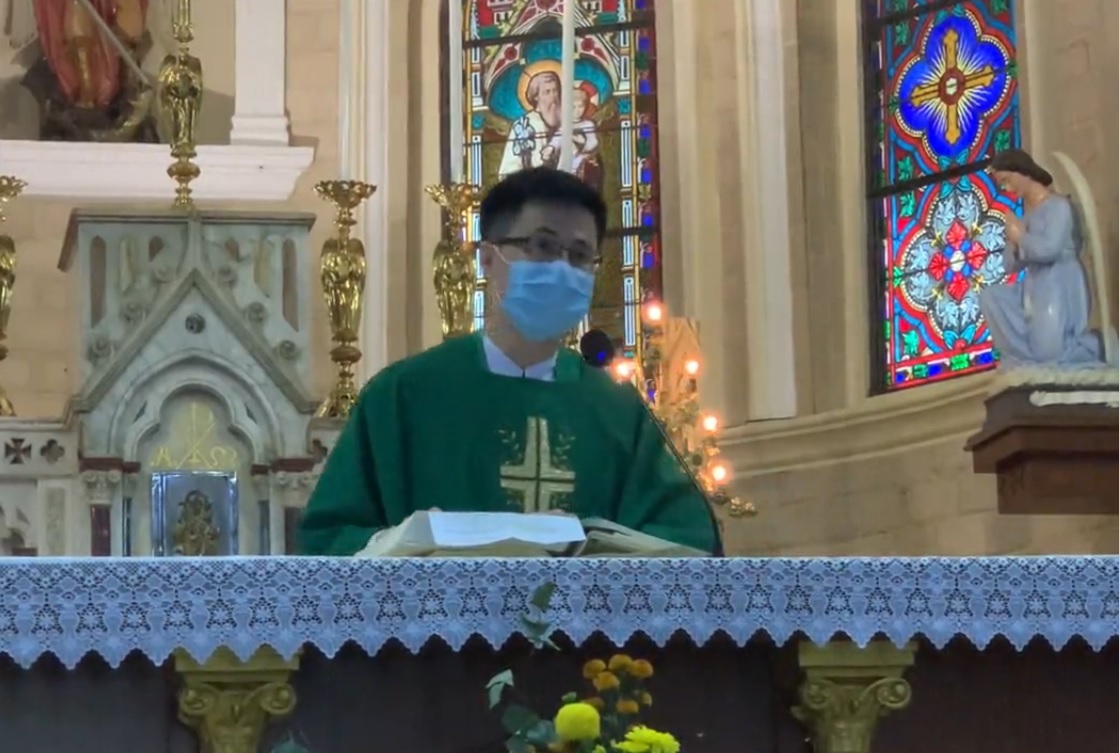 Click here to watch and listen to Fr Anthony Liew's homily for the 13th Sunday in Ordinary Time.
Please note that the church is opening at 1/3 capacity only from this date and opened to serving members of the church who will also act as helping hands to help implement the guidelines and SOPs given by the government and diocese for the duration of the RMCO. If you are above age 69 or below age 13, you are still not allowed to attend mass under the government SOPs. Foreigners (non-Malaysians) are also not allowed to attend mass at the moment under government SOPs. Pre-registration via a given link is compulsory to attend mass so that we can comply with the 1/3 capacity ruling. Those without pre-registration will have to be turned away. As such, mass is presently open only to serving members of the church only. If you wish to be part of these "helping hands" and offer your help, please inform the parish office.
PENANG DIOCESE GUIDELINES ON CELEBRATION OF SACRAMENTS IN THE RMCO PERIOD AND RE-OPENING OF CHURCHES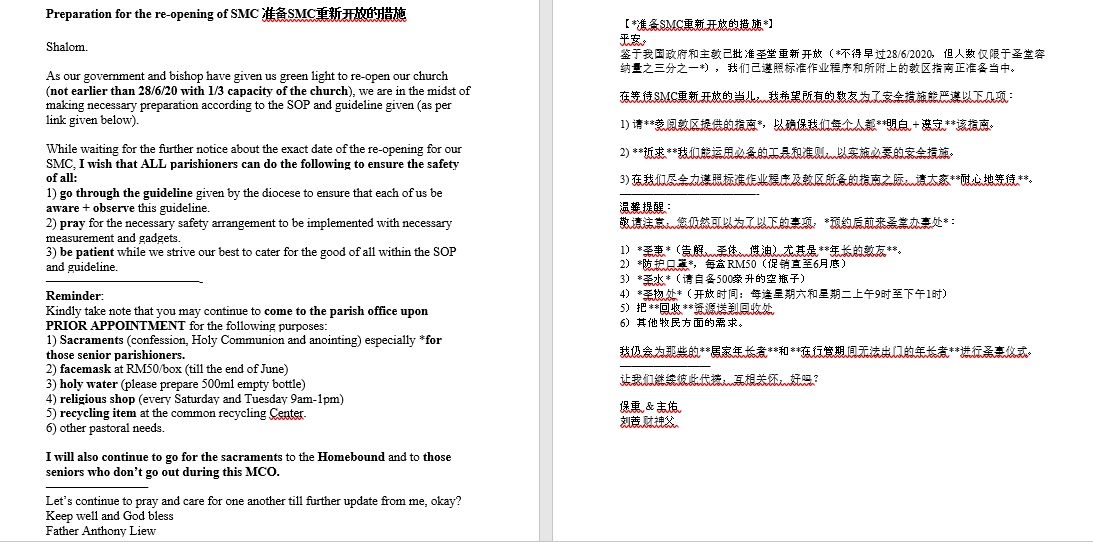 Quick link to Guidelines from the Penang Diocese on preparation and safety measures for church re-opening under RMCO.
PASTORAL LETTER DATED 16TH JUNE 2020 FROM BISHOP SEBASTIAN ON RE-OPENING OF CHURCHES
Click on the letter below to enlarge for clearer reading.
LATEST GOVERNMENT ANNOUNCEMENT FROM 10TH JUNE 2020 AND PASTORAL LETTERS IN JUNE
The prime minister announced the replacement of the conditional movement control order with the recovery movement control order (RMCO) starting from 10th June 2020 to 31st August 2020. There would be fewer restrictions on daily activities and the government is considering permission for places of worship to accomodate more worshippers. Please also refer to the pastoral letters from Bishop Sebastian Francis and Archbishop Julian Leow about the effect of the new RMCO on the operation of churches. Masses with congregation participation has not resumed yet in SMC, but funerals and other prior appointments can be made with the parish office as detailed below by our parish priest in his message dated 8th June 2020.
PASTORAL LETTER FROM BISHOP SEBASTIAN FRANCIS ON 11TH JUNE 2020
Click on the letter below to enlarge for clearer reading.
PASTORAL LETTER FROM ARCHBISHOP JULIAN LEOW ON 11TH JUNE 2020
Click on the letter below to enlarge for clearer reading.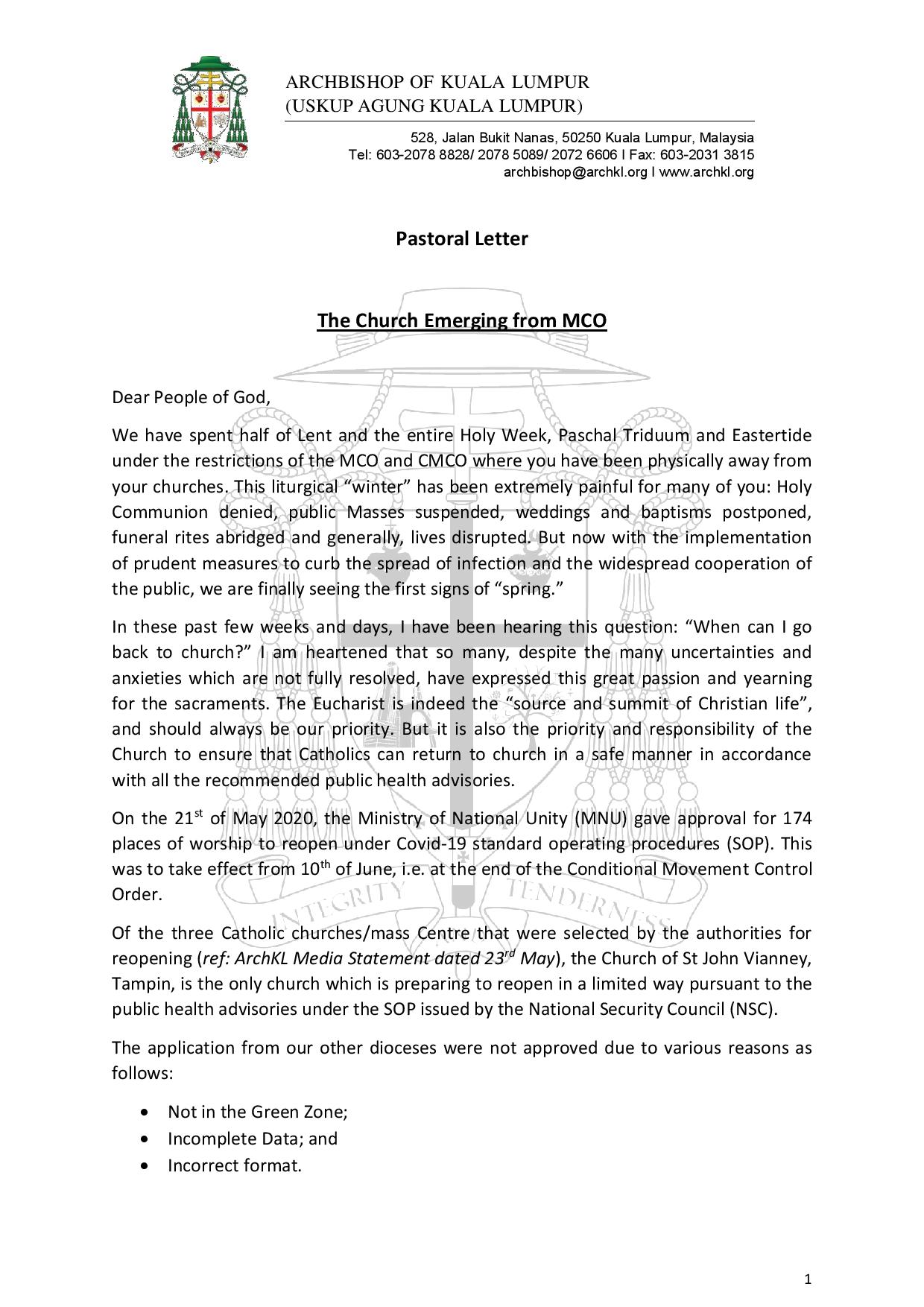 MESSAGE FROM FR ANTHONY LIEW ON 8TH JUNE 2020: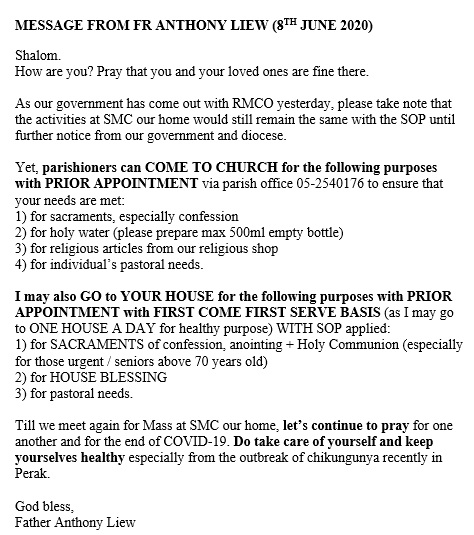 GUIDELINES ON OPENING OF OFFICES FROM 4TH MAY 2020 AND MESSAGE FROM PARISH PRIEST
Despite the government's partial lifting of restrictions on movement on 4th May 2020, please take note that all masses and church gatherings, except funerals (conducted strictly to Ministry of Health and National Security Council guidelines) are still suspended until further notice. Parishioners are encouraged to continue following masses online at the links provided until our masses are re-instated. Please refer to the guidelines issued by the Bishops Conference and our parish priest for further details. Click on the respective letters to read in larger print.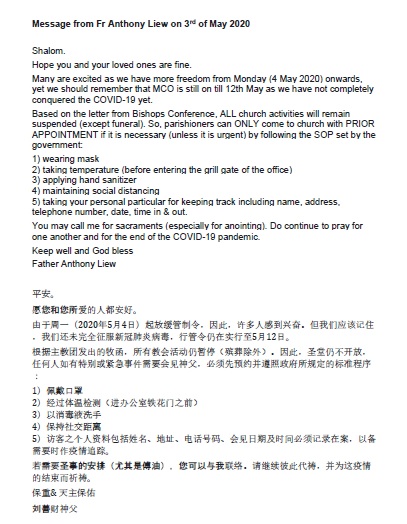 SMC "JESUS + U + ME" EMMAUS PROJECT
In April 2020, Fr Anthony Liew initiated the "Jesus + U + Me" Emmaus Project the objective of which is to reach out to parishioners and anyone needing help during the period of the government imposed movement control order (MCO) and thereafter if necessary. Groups were formed from volunteers within SMC and outside of SMC to cater to the material needs (food aid for those furloughed or retrenched), spiritual needs (online catechism, prayer sessions) and emotional needs of the people. Those needing material aid may contact the parish directly via phone (05-2540176); e-mail (smcipoh@gmail.com), our official facebook page or any of the Emmaus team members you know of. Fr Liew also encouraged all parishioners to stay strong and keep in touch by calling up one person a day, for the duration of the MCO.
SMC's Emmaus transport team have delivered food aid to those in need around Ipoh since 21st April. A big "Thank you" to all the volunteers and kind donors, some of whom are non-Catholics, who helped to supply fresh vegetables to the groups and families in need during these challenging times. May God bless you all abundantly!
Those feeling emotionally or spiritually distressed due to financial or other difficulties can make arrangements to talk to the priests, nuns and counsellors listed here. All sessions are confidential.
The Emmaus team also assisted 107 families (B40 group) to apply for the YTL Foundation's Free Phone and 10GB/month Data Plan in order to give e-learning access to children from these families during the period of the MCO. The nominations and applications are now closed and 66 of the families were shortlisted by YTL foundation and have received their free handphones complete with the one year free data plan. We thank YTL Foundation for generously providing this service to families who truly need it especially in these challenging times.
Below are some extracts of the many messages of thanks received from the families whose applications were successful:-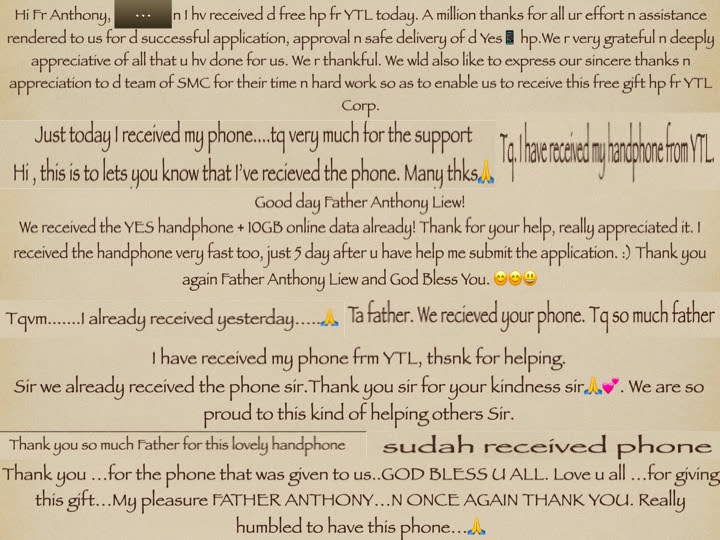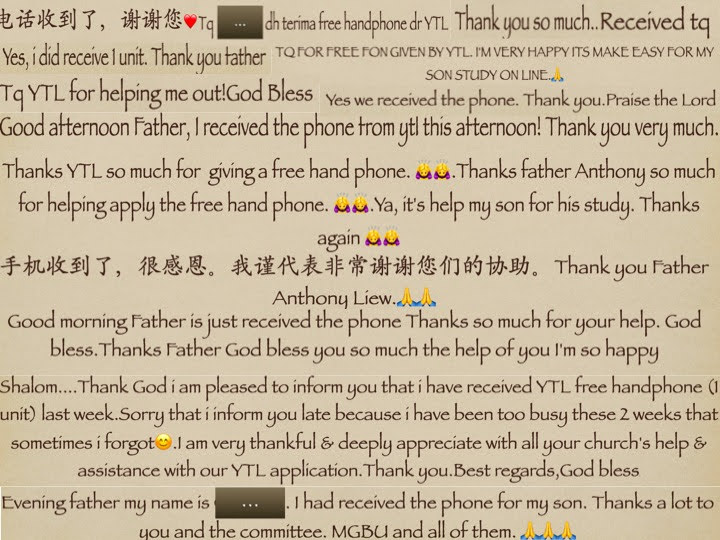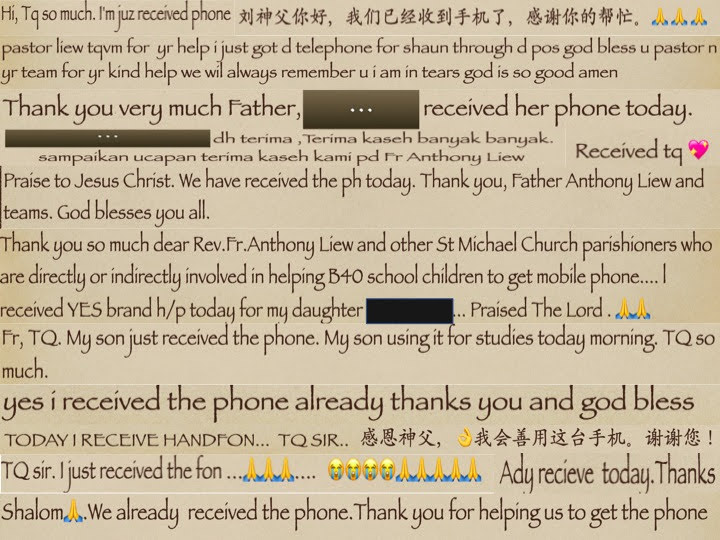 SUSPENSION OF MASSES DUE TO COVID-19 PANDEMIC
Following the rapid spead of Covid-19 within the country, the Catholic Archbishop and Bishops of Peninsular Malaysia suspended all masses and public gatherings in churches from 14th to 29th March 2020. As such the faithful were encouraged to follow masses online and pray the Act of Spiritual Communion at the links provided by the various dioceses and archdioceses. Read the first pastoral letter dated 12th of March 2020 here. Subsequent to that the government of Malaysia issued a Movement Control Order (MCO) restricting movement in the country and banning all public gatherings from 18th March to 31st March 2020 and later extended to 7th April 2020. This MCO was then extended again to 14th April 2020 which encompasses Holy Week. The Archbishop and Bishops of Malaysia subsequently issued another pastoral letter detailing how celebrations for Holy Week were to be done as public gatherings would still be disallowed on that date. Read the pastoral letter here. Bishop Sebastian gifted the faithful with a Holy Week Kit to be used for prayers at home by all during Holy Week. Subsequently, the MCO was extended again to 28th April 2020.
On the evening of 23rd April 2020, the Prime Minister announced the extension of the MCO for another two weeks to 12th May 2020.
On the morning of 1st May 2020, i.e. Labour Day, the Prime Minister announced that a conditional movement control order (CMCO) would be in place from 4th May,2020. This CMCO would allow most businesses other than those businesses and activities which attracts large gatherings to resume operations. However, religious gatherings were some of those activities still listed under the prohibited list. Click here to view the standard operating procedures for resumption of operations and the list of still prohibited activities (Senarai aktiviti yang dilarang).
The CMCO was subsequently extended to 9th of June 2020.
POPE FRANCIS' LETTER TO THE FAITHFUL FOR THE MONTH OF MAY
Click on the picture to read the letter from His Holiness Pope Francis to the faithful for the month of May, which is traditionally devoted to the praying of the rosary.
BISHOP SEBASTIAN'S LETTER TO THE CATECHUMENS
Bishop Sebastian's letter to the catechumens in English, Mandarin, Bahasa Malaysia or Tamil can be found here.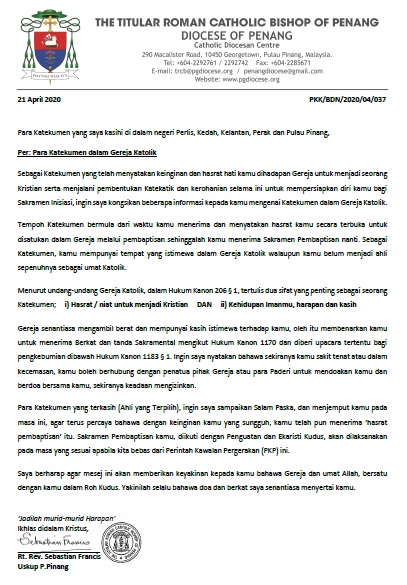 SAHABAT ORANG ASLI MEDICAL CAMP- 15TH TO 16TH FEB. 2020
SMC's Sahabat Orang Asli team together with their regular dedicated volunteers conducted a two-day medical camp to a few Orang Asli villages in Gerik. The team also delivered milk powder packs to Orang Asli households with babies.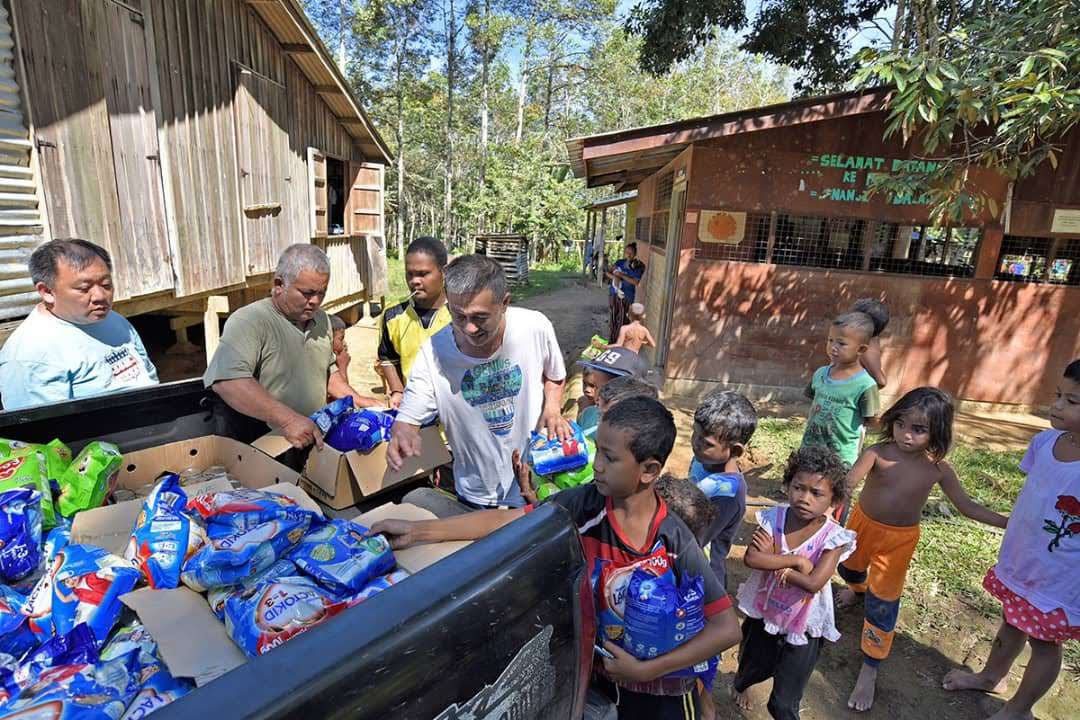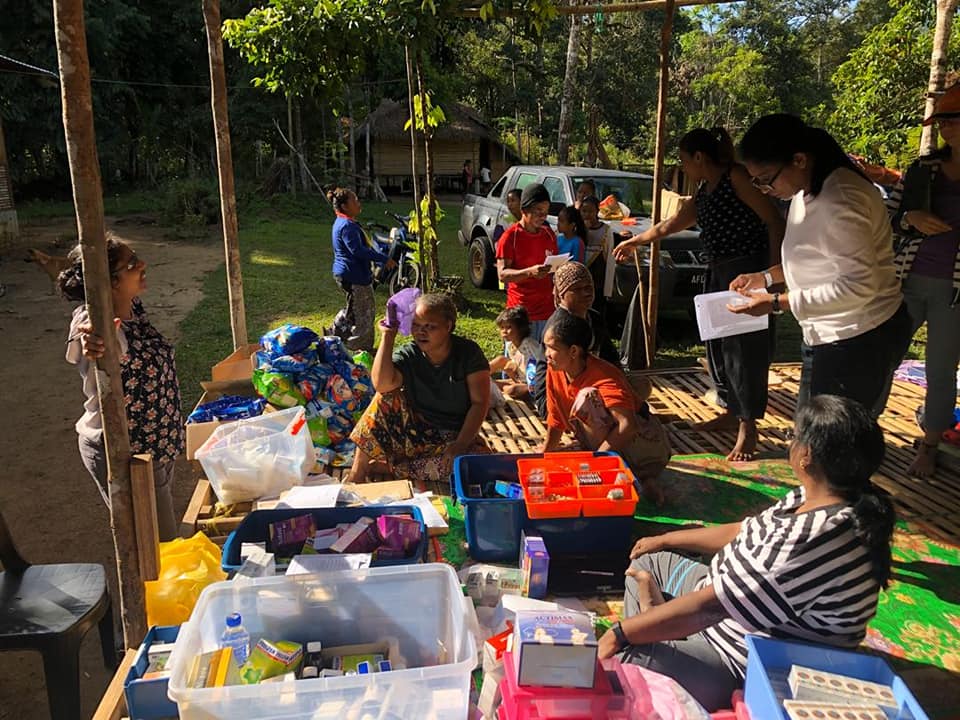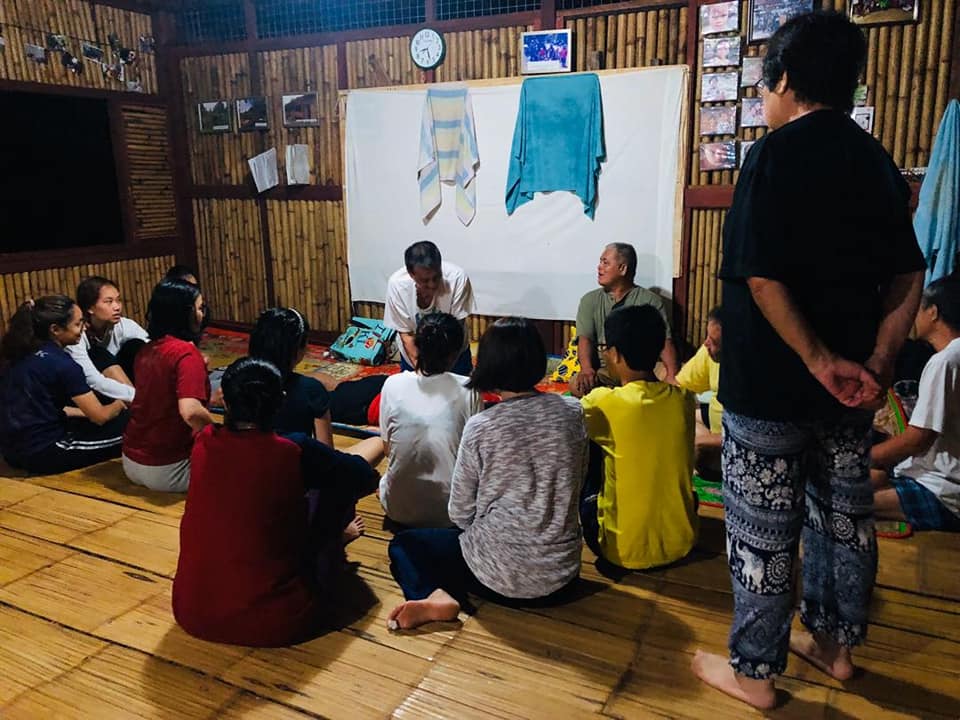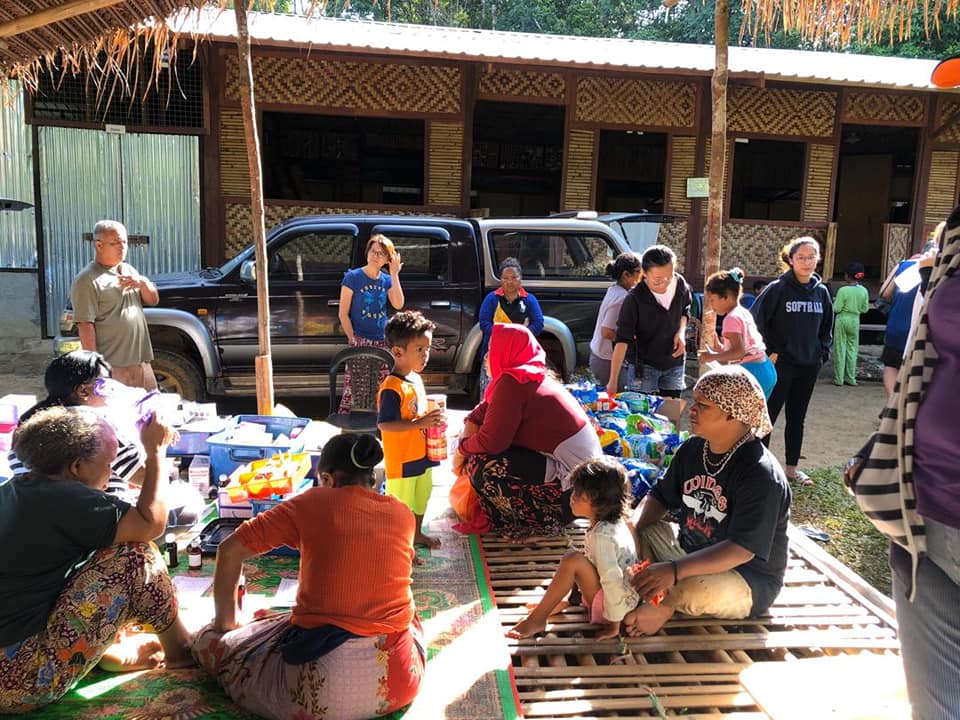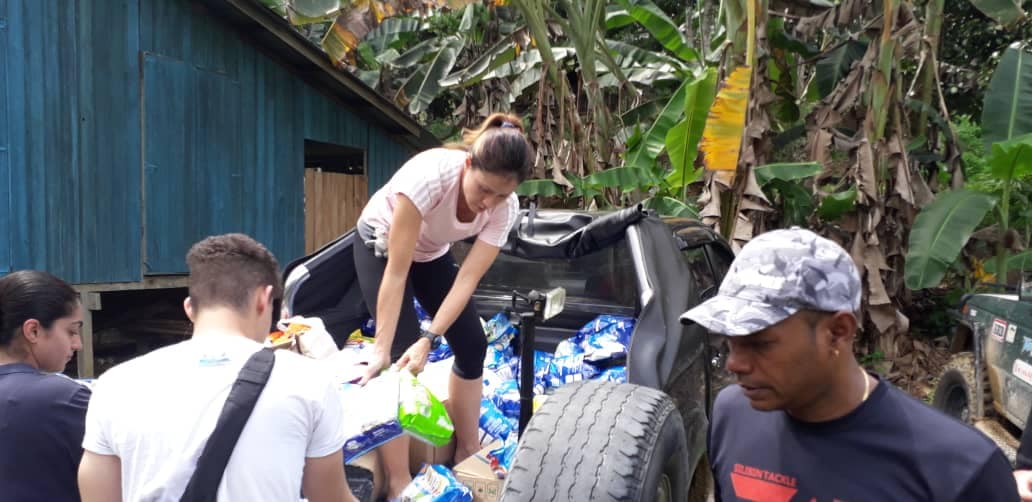 DISCOVERING CHRIST PROGRAMME BEGINS - 15TH FEB. 2020
The 8-week Discovering Christ programme kicked off on the morning of 15th February 2020. This is a follow up spiritual programme (in English) to last year's successful Sharing Christ programme. Click on our official Facebook page to view activities from this programme.
PONGGAL CELEBRATIONS - 9TH FEB. 2020
Read more about SMC's Ponggal celebrations at our official Facebook page.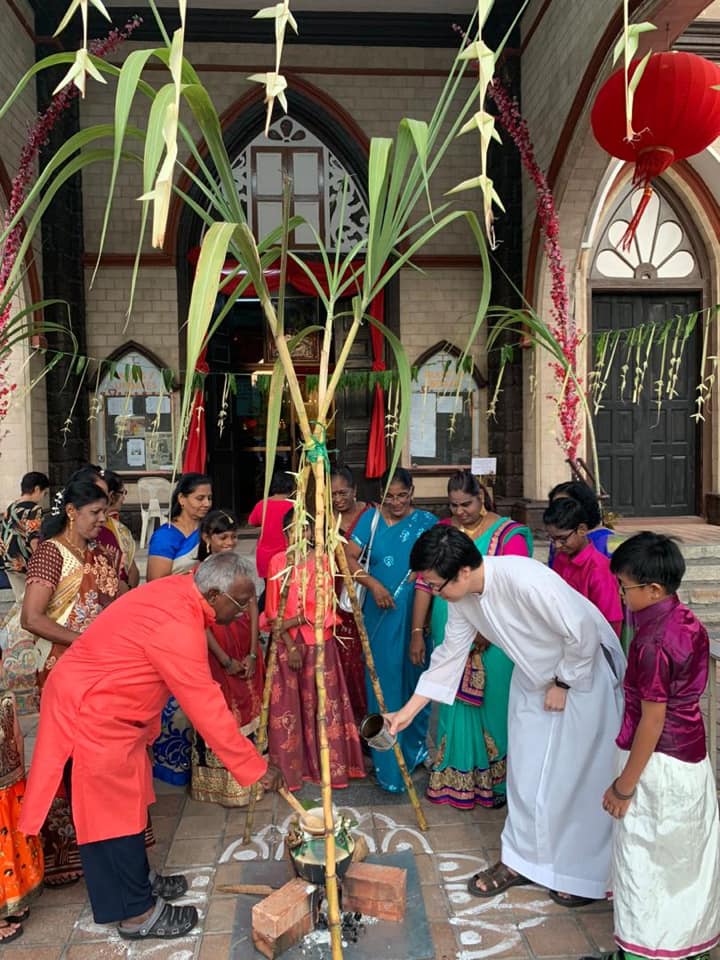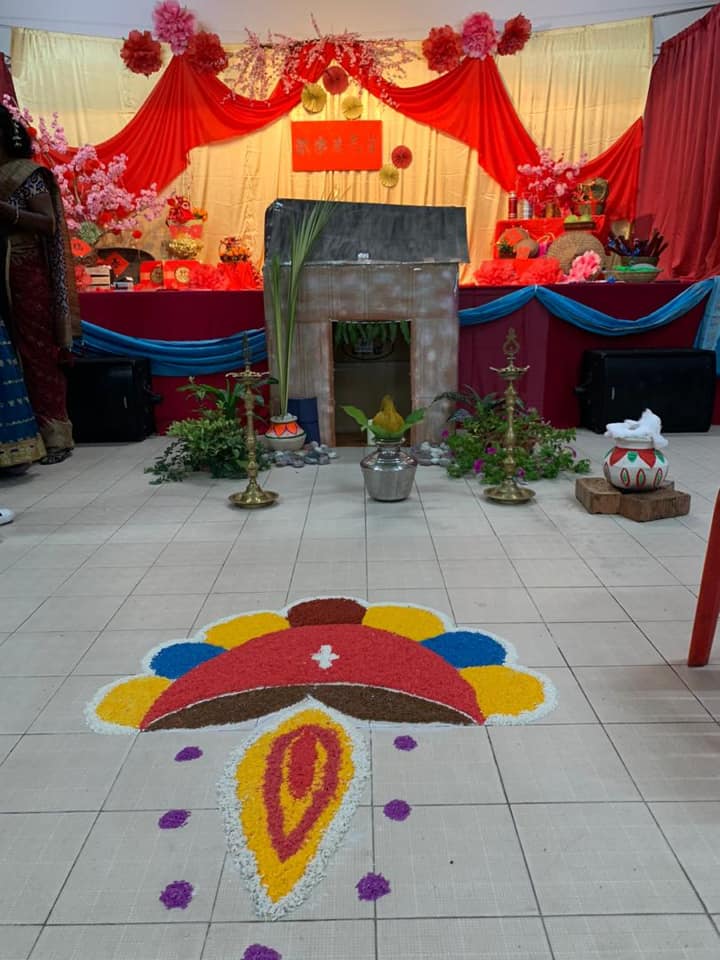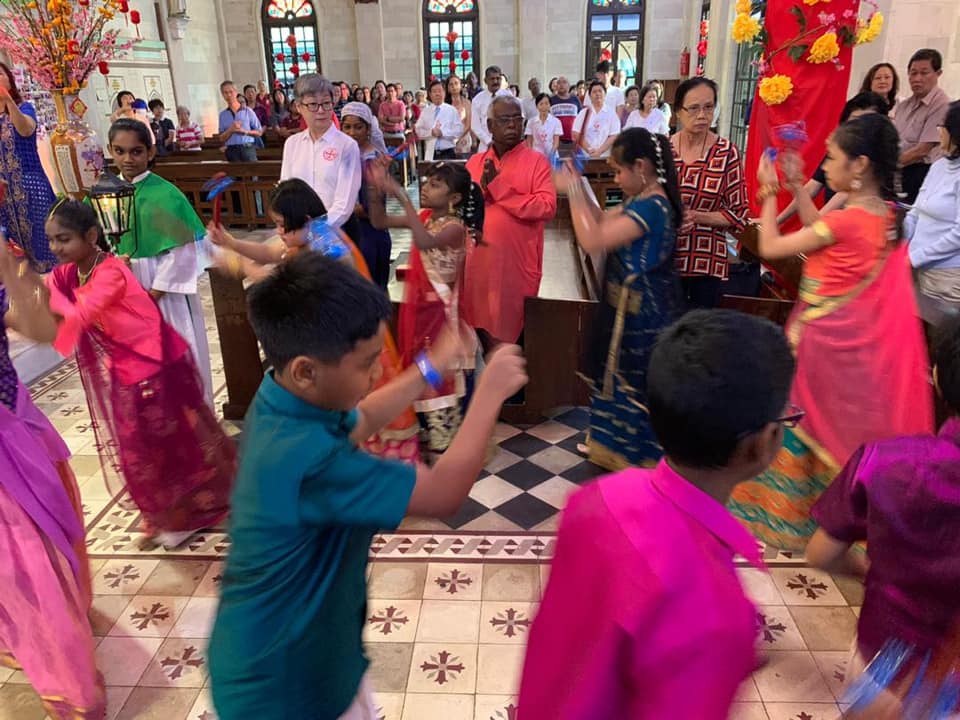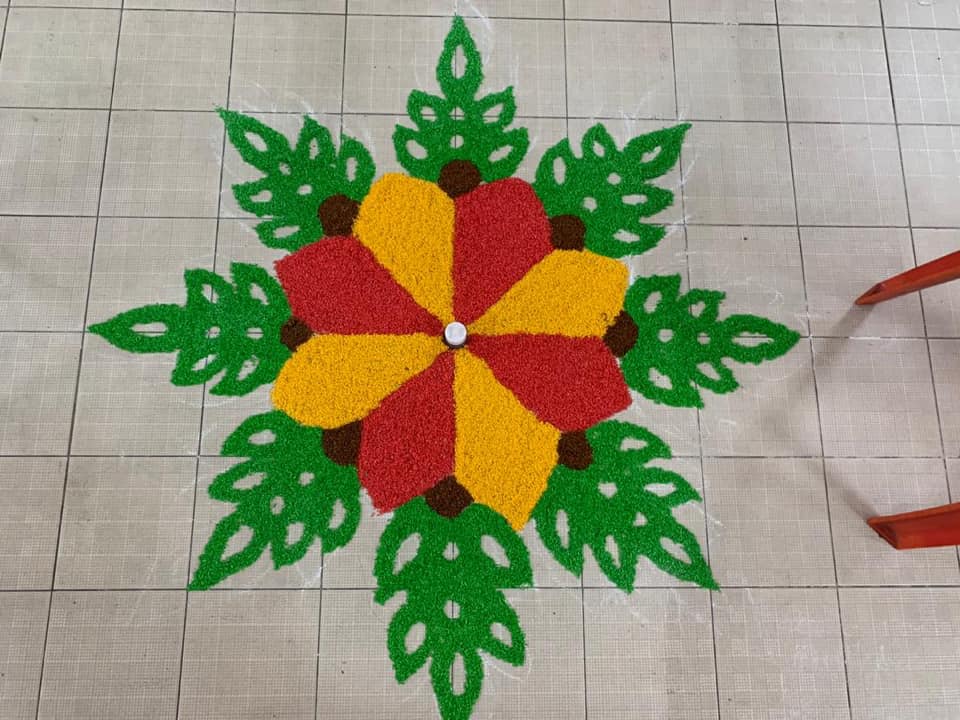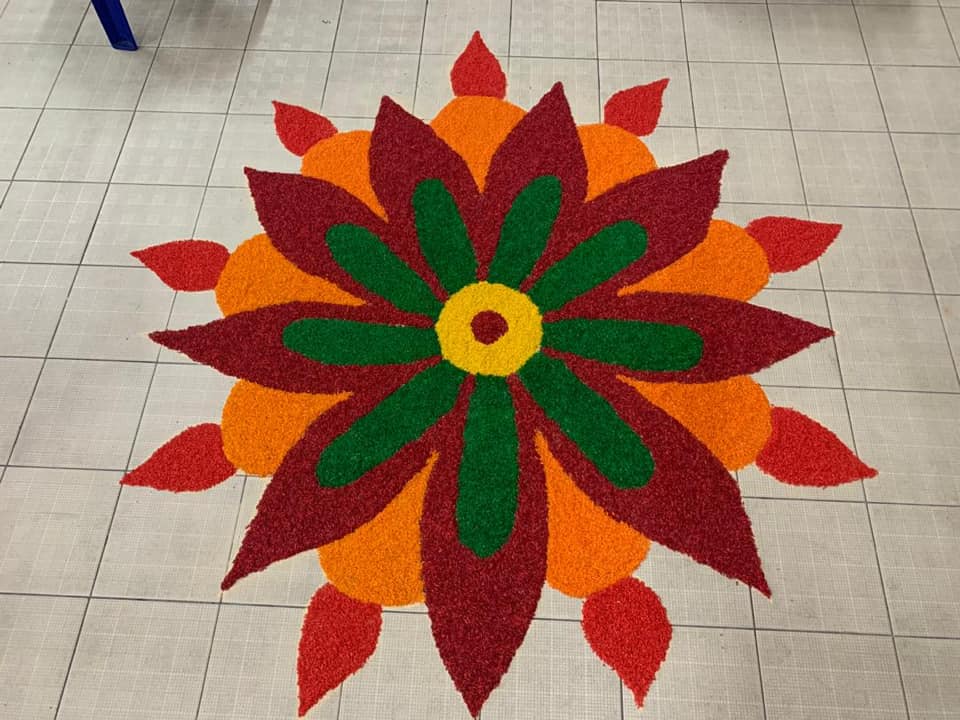 CHINESE NEW YEAR CELEBRATIONS - 24TH & 25TH JAN. 2020
SMC ushered in the Year of the Rat with much joy and fanfare! Check out our official Facebook posting for more details about the Chinese New Year mass.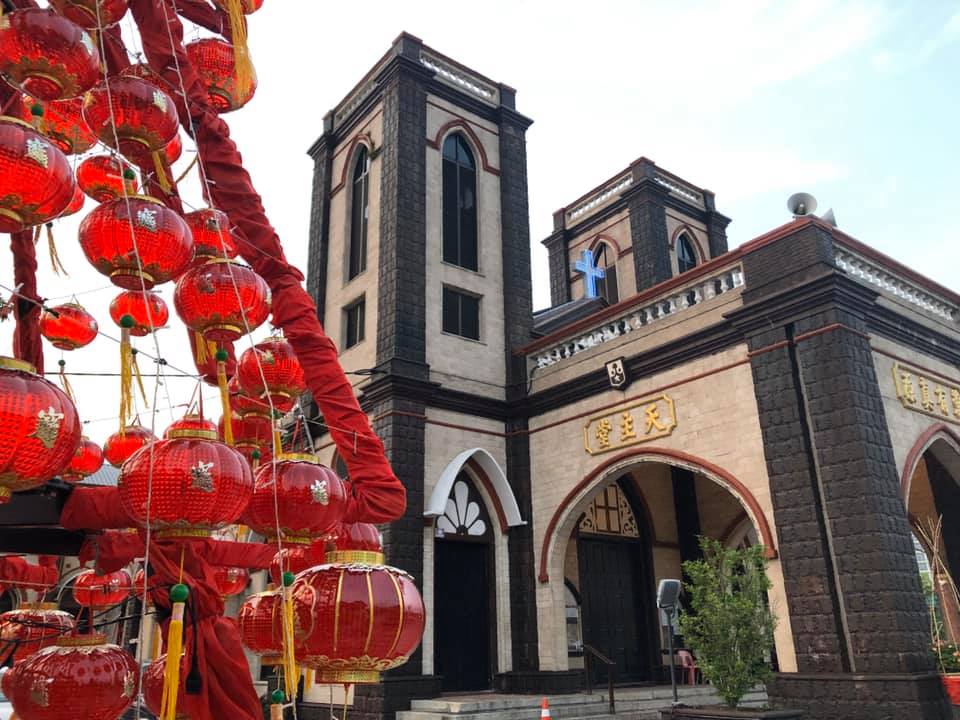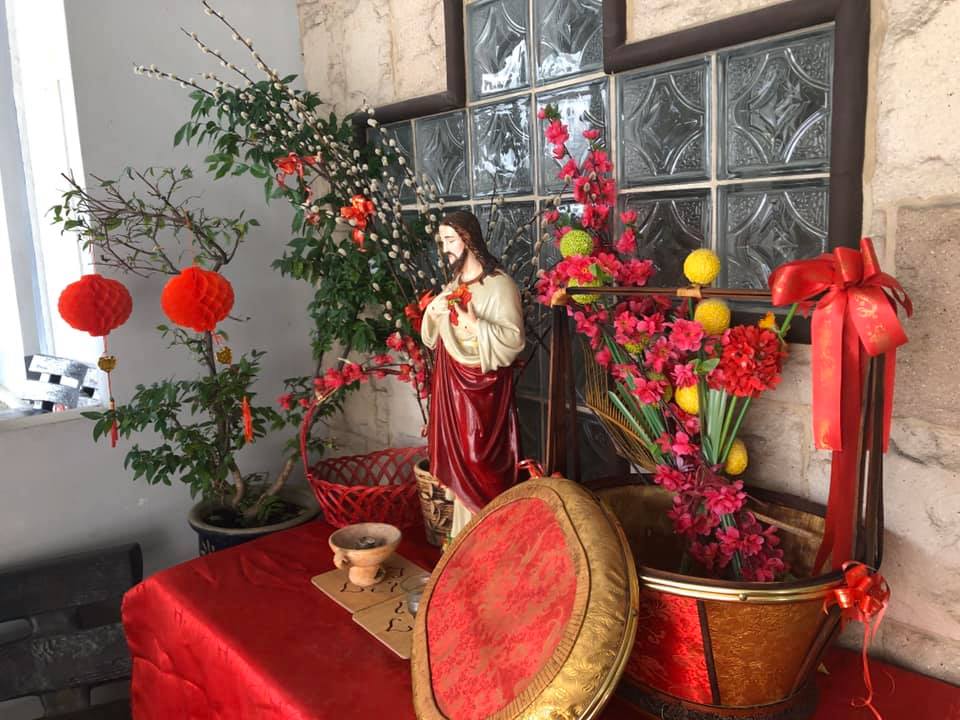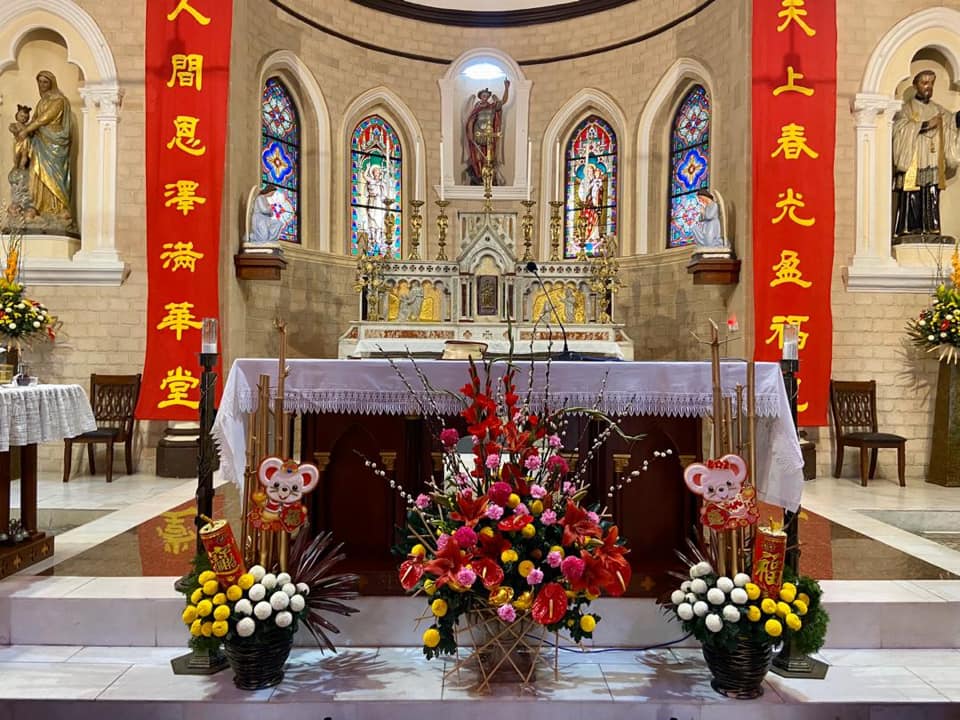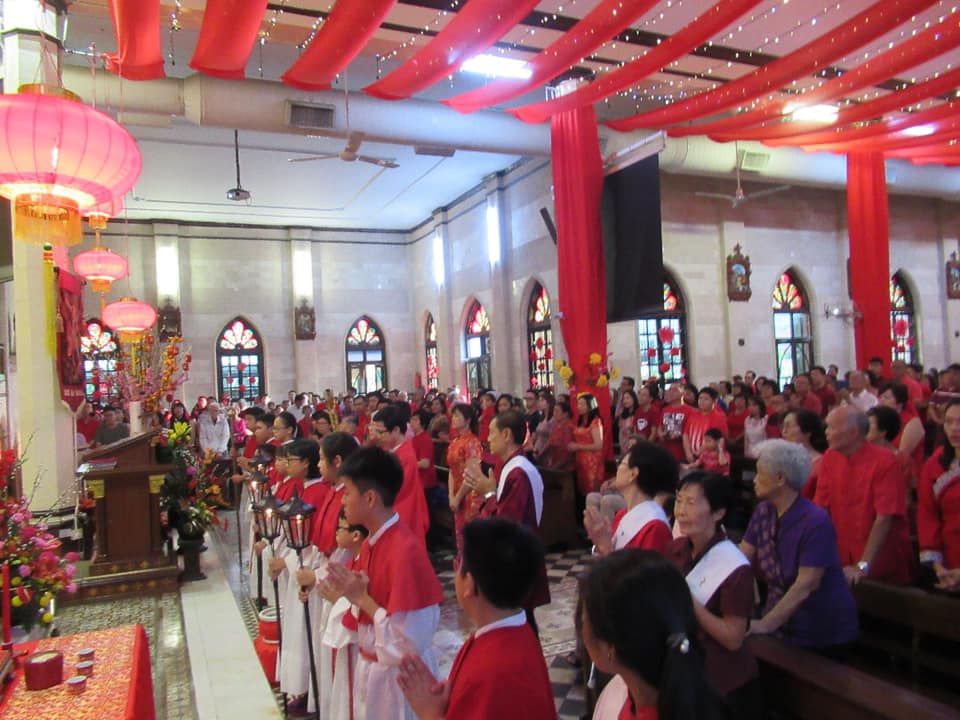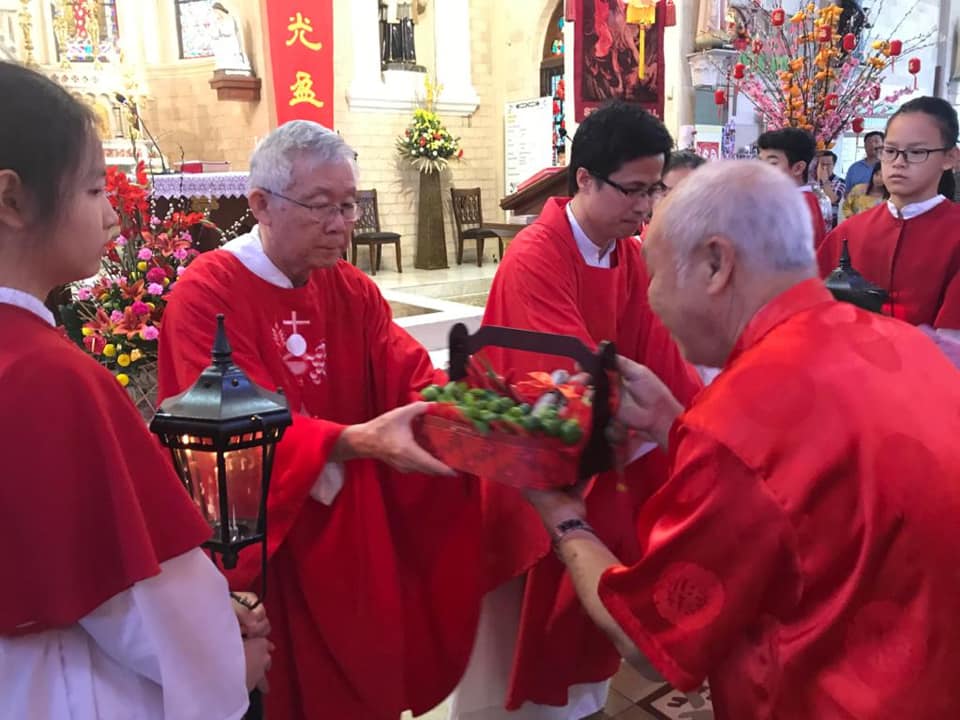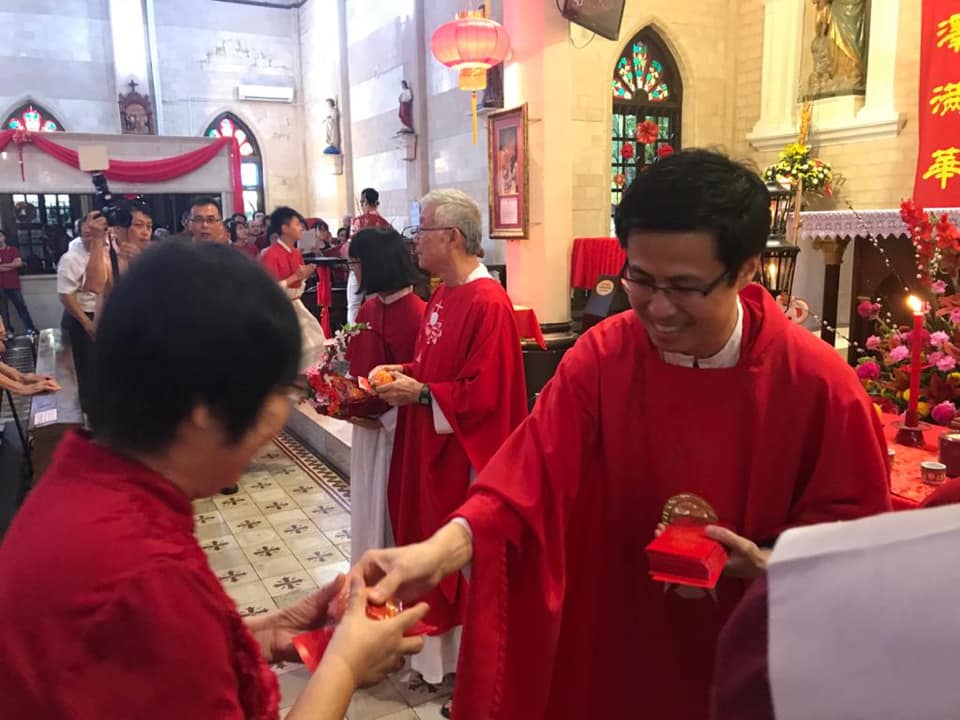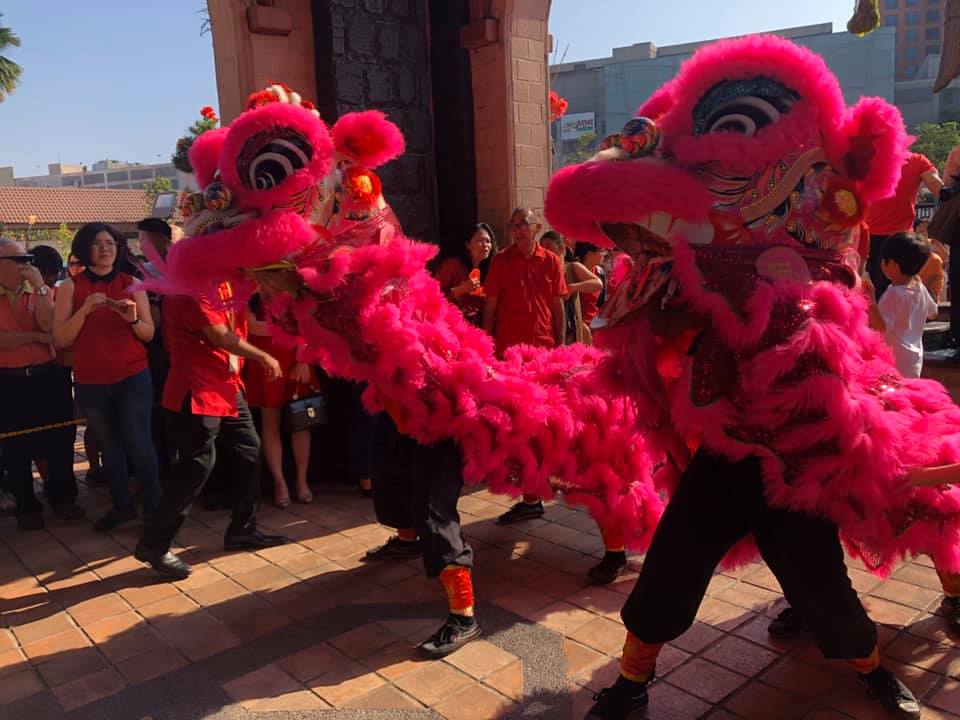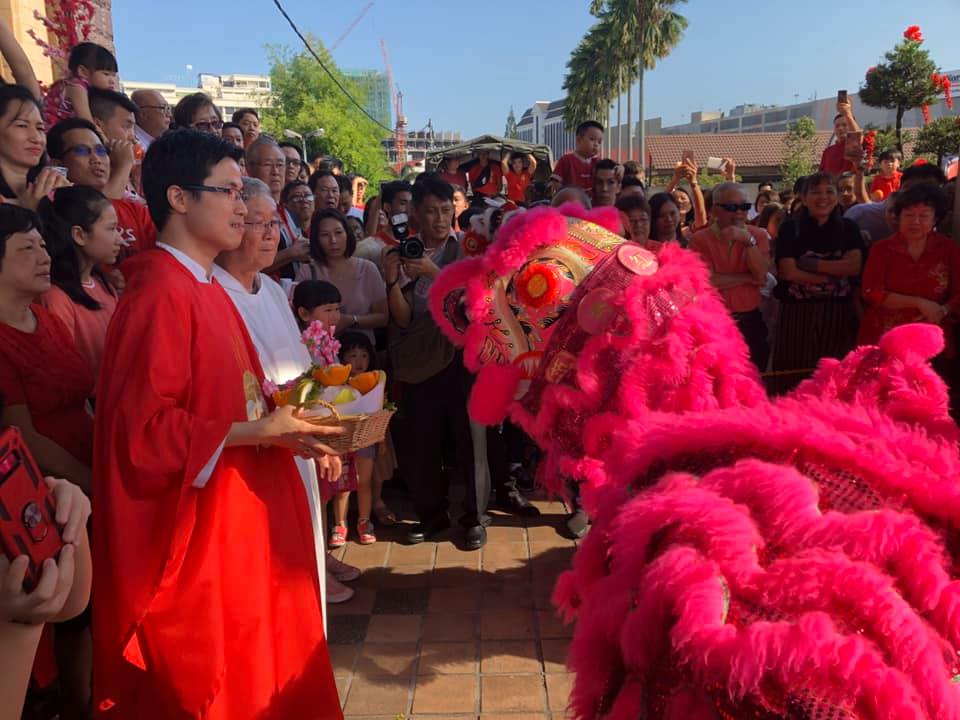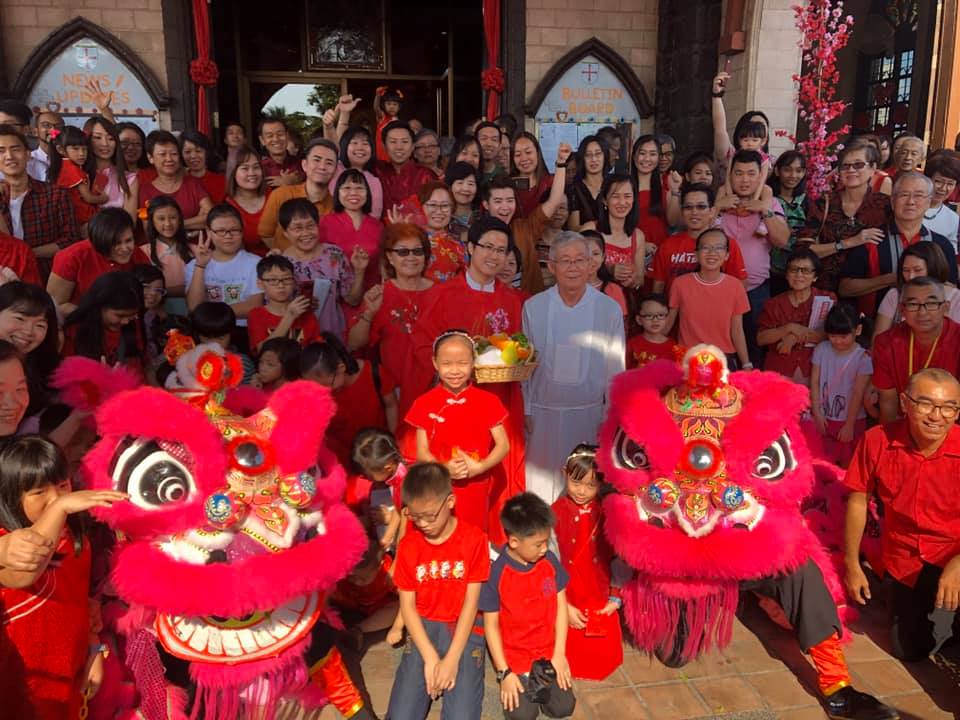 SOA MEDICAL CAMP - 18TH JAN. 2020
The first medical camp of the new year by the SOA team and volunteers from Fatimah Hospital,Ipoh, among others led by Dr Calvin from Taiping was to an Orang Asli village called Kg Sungai Lerek at Chenderiang.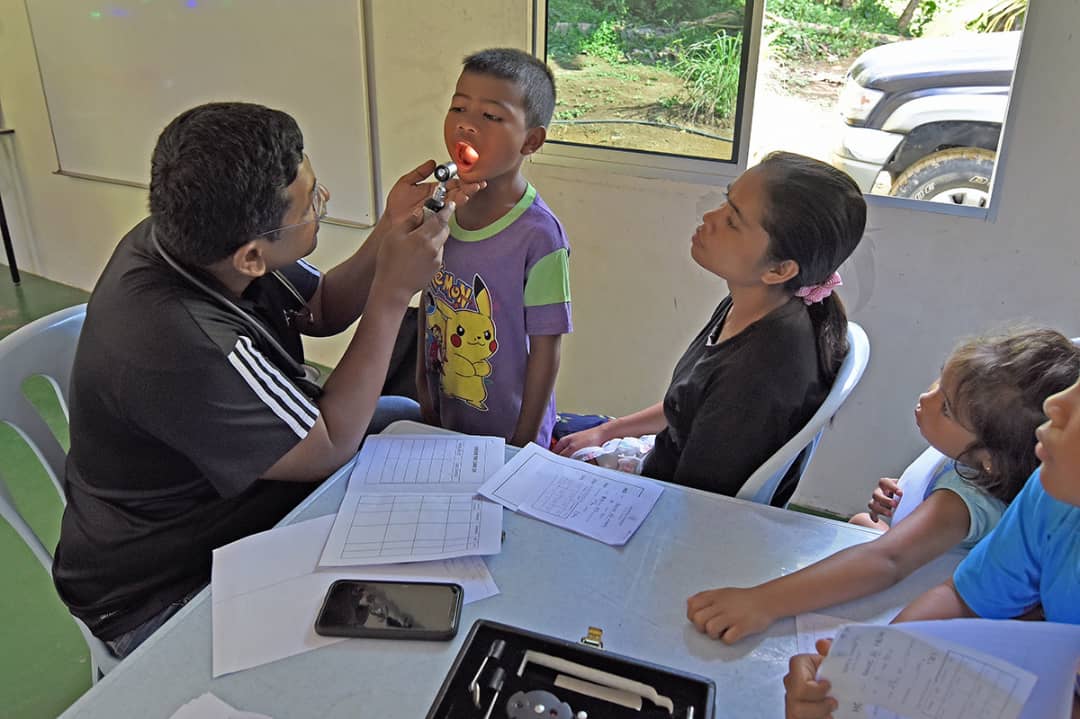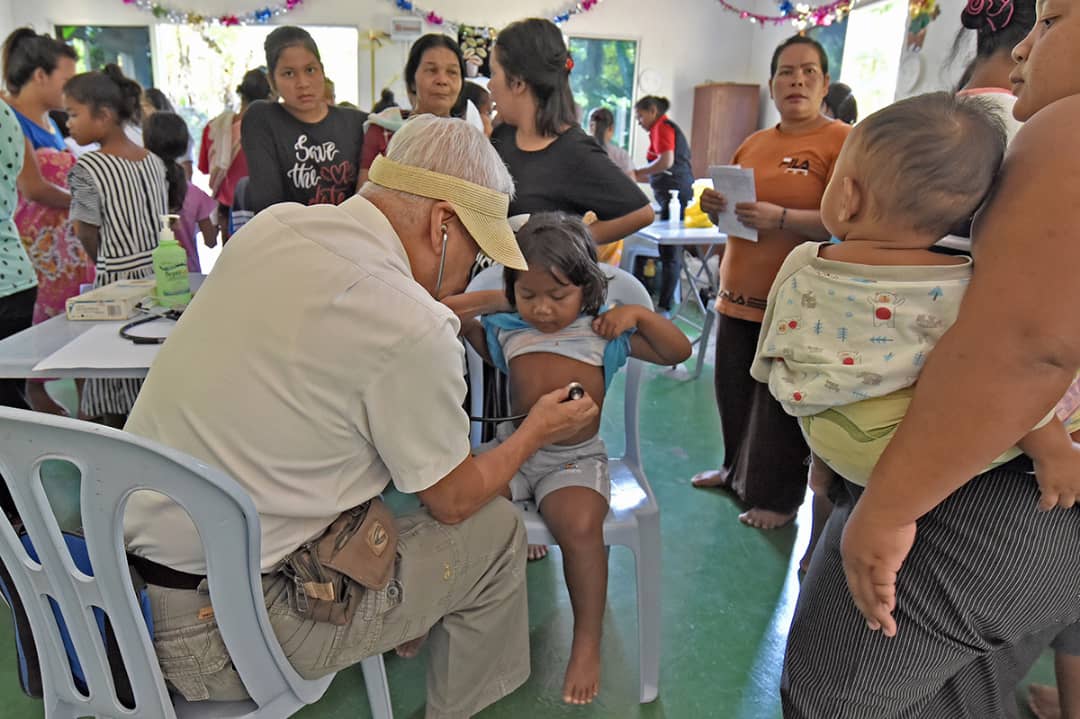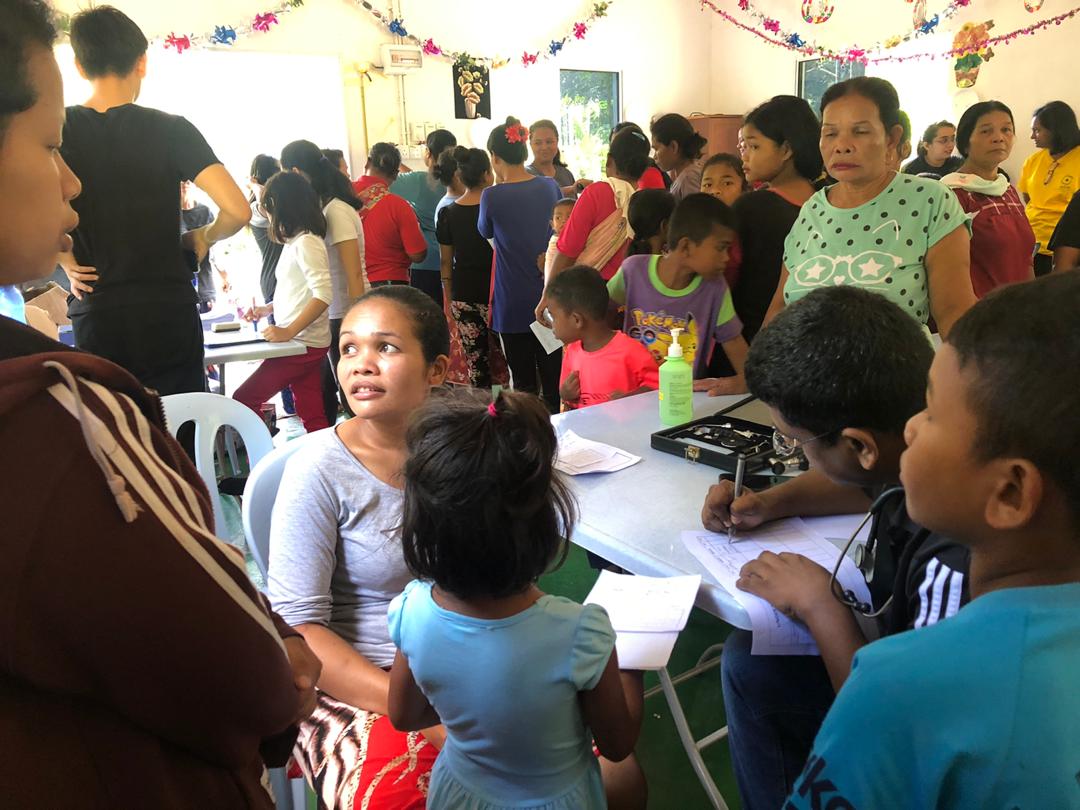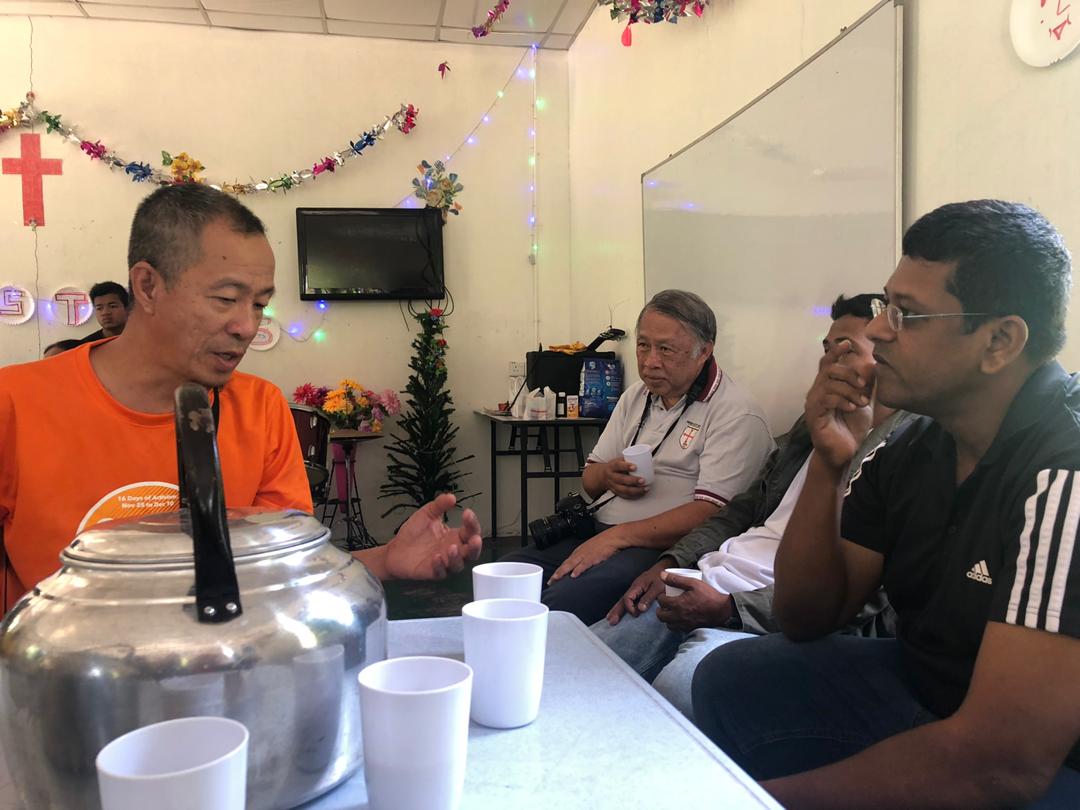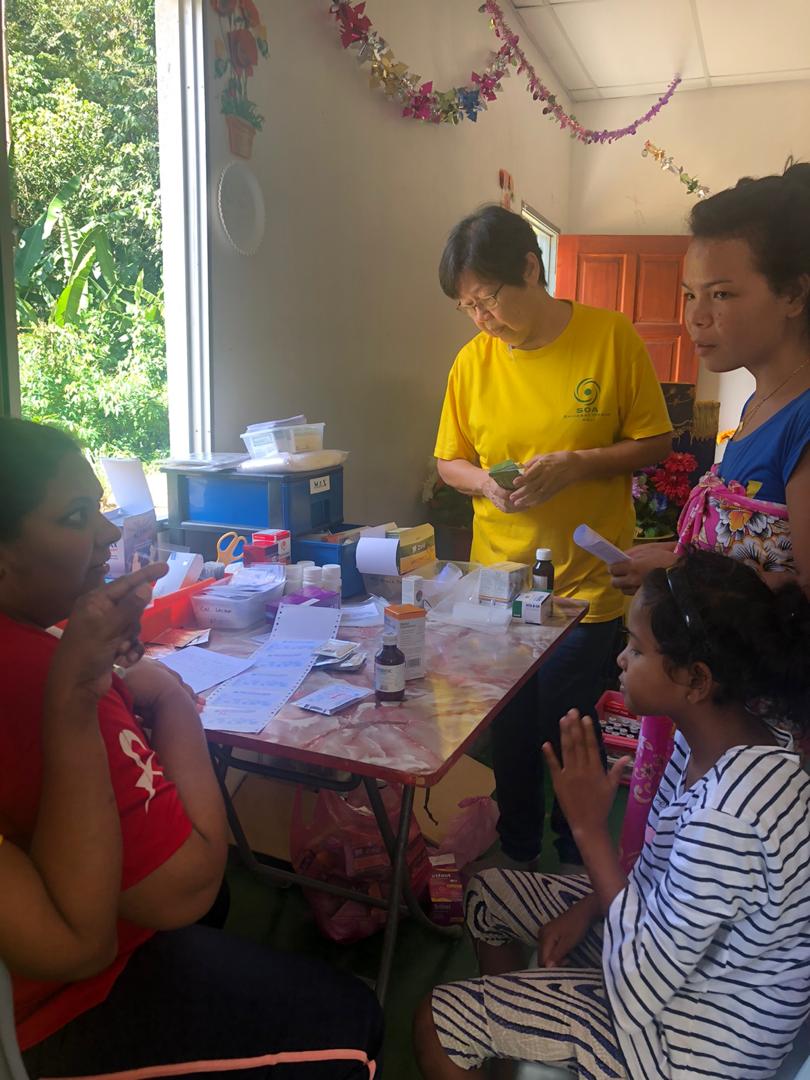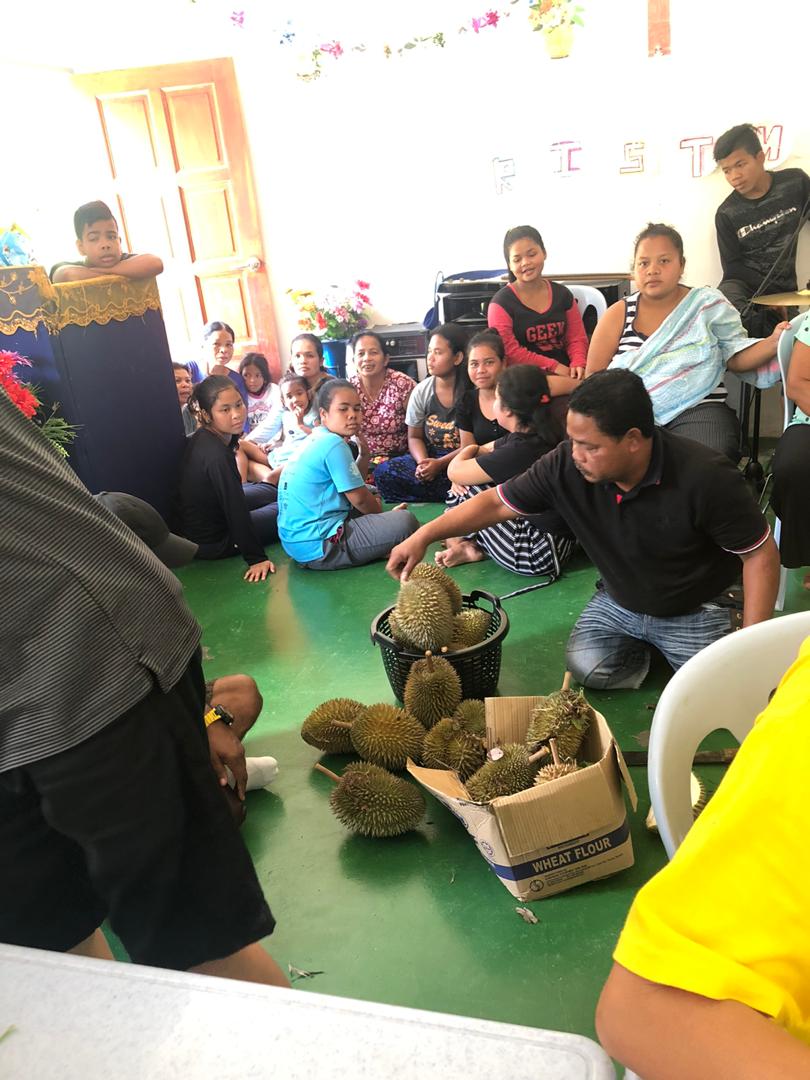 SOA FISH SALE - 12TH JAN. 2020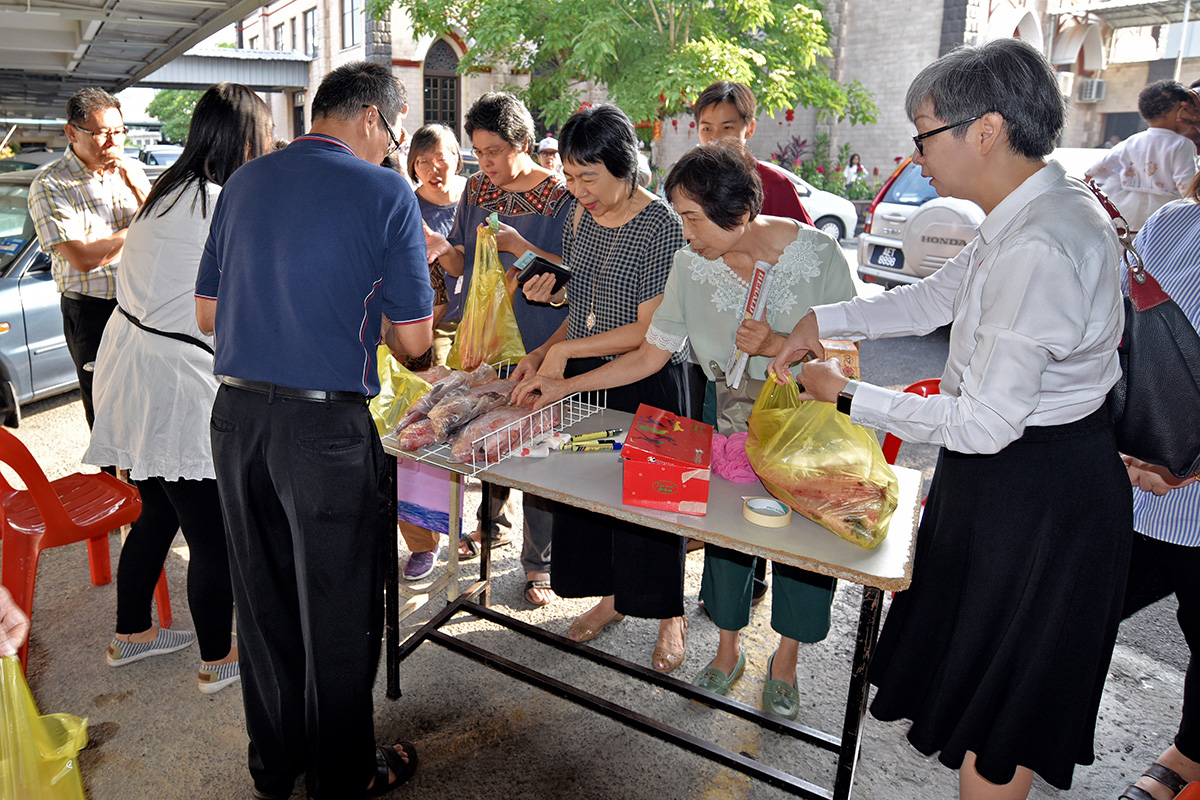 SOA team sold fish fish harvested from Orang Asli village in Kg Sekam, Cameron highlands after the morning masses on 12th Jan 2020 at our parish of St Michael's and also at Our Mother of Perpetual Help church in Ipoh Garden. The fish project has been a roaring success and the Orang Asli have also succcessfully cultivated a market outside of Perak for their fish.
PARISH ASSEMBLY AND APPRECIATION DINNER - 5TH JAN. 2020
The new year kicked off with SMC's annual Parish Assembly which saw a record attendance this year which filled the PAC hall to its full capacity. The asssembly started with praise and worship and enthronement of the Bible. Lectors read from the Gospel of Luke 10:1-12 in both English and Mandarin. The theme for this year is "Sent with Joy to Heal". The day ended with a joyful appreciation dinner at 7p.m. for members of BECs and all serving groups in the parish. For full details of the two occassions, please refer to our Facebook page.