Sahabat Orang Asli - Sale of Tilapia Fish on 20th August 2017
SOA Survey and Mobilisation team members sold tilapia farmed by Orang Asli in Kg Sekam after the morning masses at St Michael's church. SOA volunteers from Church of Our Mother of Perpetual Help (OMPH) simultaneously also held a fish sale at OMPH church, on the same morning. Profits after payouts to Kg Sekam villagers who farmed the fish have been plowed back into the SOA fund for further development work.
Sahabat Orang Asli - 12th August 2017
The second assebly of the Perak Deanery Orang Asli Apostolate was held at St Michael's church SFX hall on 12th August 2017. The event drew approximately 70 orang asli participants from all over Perak. Other esteemed guests include SOA education partners, the Society of St Vincent de Paul, Perak (SSVP) and SOA supporter, Pink Shoes organisation from Kuala Lumpur. Guests and participants arrived by 11 a.m. and were treated to a simple lunch. The event started with a welcome address by SOA Chairman Mr Francis Fernandes and SOA priest advisor, Fr Stephen Liew. SOA member, Mr David Chai, then presented a summary of the works done by SOA in Perak since the last assembly. Areas covered include infrastructure works, medical aid, emergency food aid and education. The orang asli teacher from Kg Sinju,trained by SOA partners Mariaville kindergarten and SSVP Perak also gave a short speech on her journey towards becoming a kindergarten teacher at her village.
This was followed by a medical and nutrition talk by Dr Ho and Dr Kelvin Goh from Hospital Raja Permaisuri Tuanku Bainun, Ipoh. It was heartening to see active orang asli participation in the Q&A session with Dr Goh. This was followed by a short break. An orang asli friend of SOA from Gerik also gave a short sharing about the assistance given by SOA in the building of the multi-purpose community hall at Pos Kemar. Representatives from Pink Shoes organisation also gave a short reflection on their experiences while working with SOA. The final session was an interesting eye-opening talk by orang asli activists Tijah and Dollah, about orang asli native customary land rights.
Sahabat Orang Asli - 3rd August 2017
SOA's Priest Advisor, Fr Stephen Liew, received a donation of approximately 64,000 rice meals from Sunway Group at the Lost World hotel,Ipoh. This is the fourth consecutive year that Sunway Group has donated to SOA. The fortified rice packs were supplied by the international relief organisation 'Rise Against Hunger', formerly known as 'Stop Hunger Now'. SOA thanks Sunway Group, its management and staff and Rise Against Hunger organisation for their generous and unwavering support towards SOA's healthcare and nutrition programmes.
Sahabat Orang Asli - 21st July 2017
SOA survey and mobilisation team, together with Fr Stephen Liew, orang asli friends from Kg Sekam (Tapah) and members from Pink Shoes organisation were invited by orang asli villagers of Pos Kemar in Gerik, to the newly built community hall for a blessing and kenduri.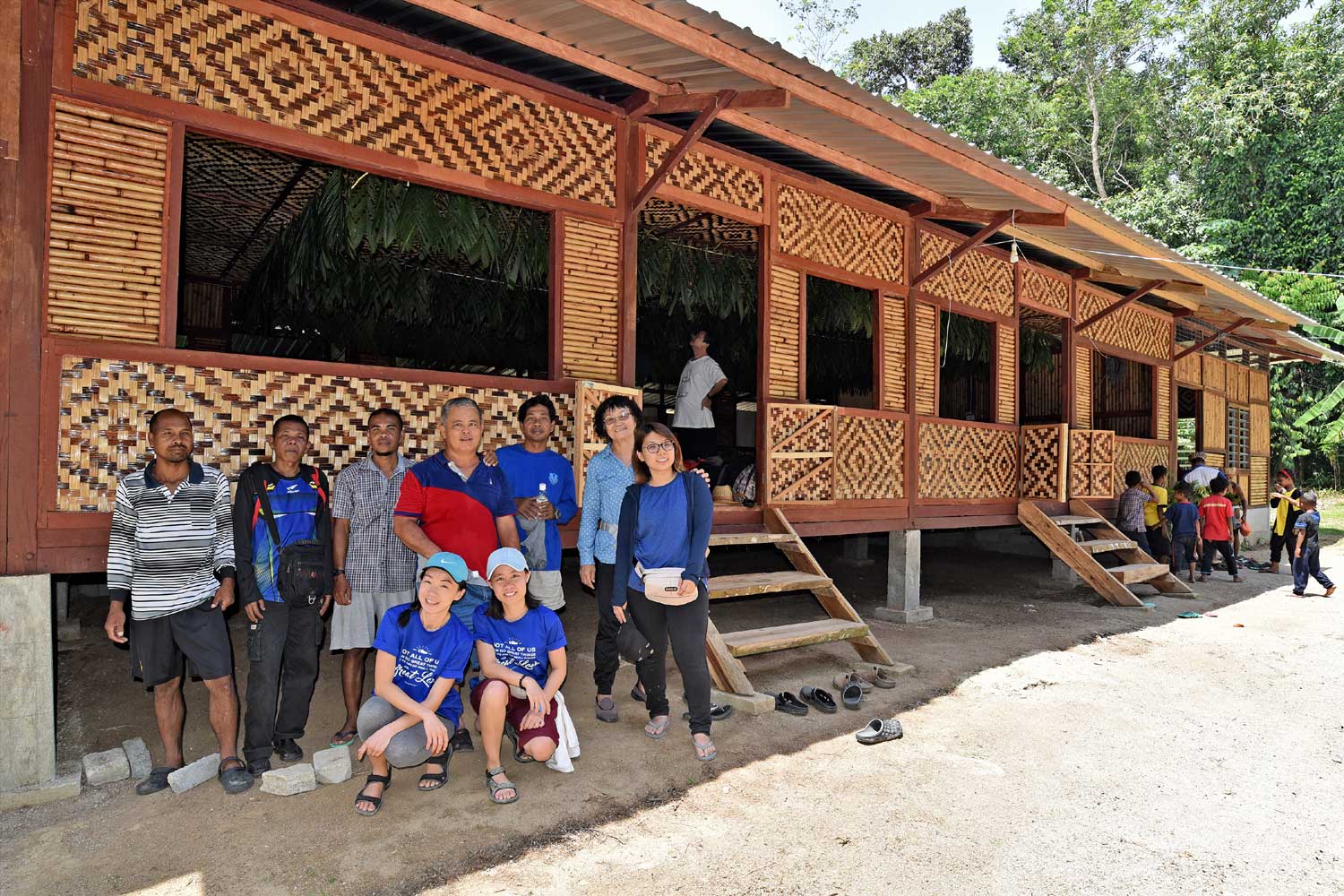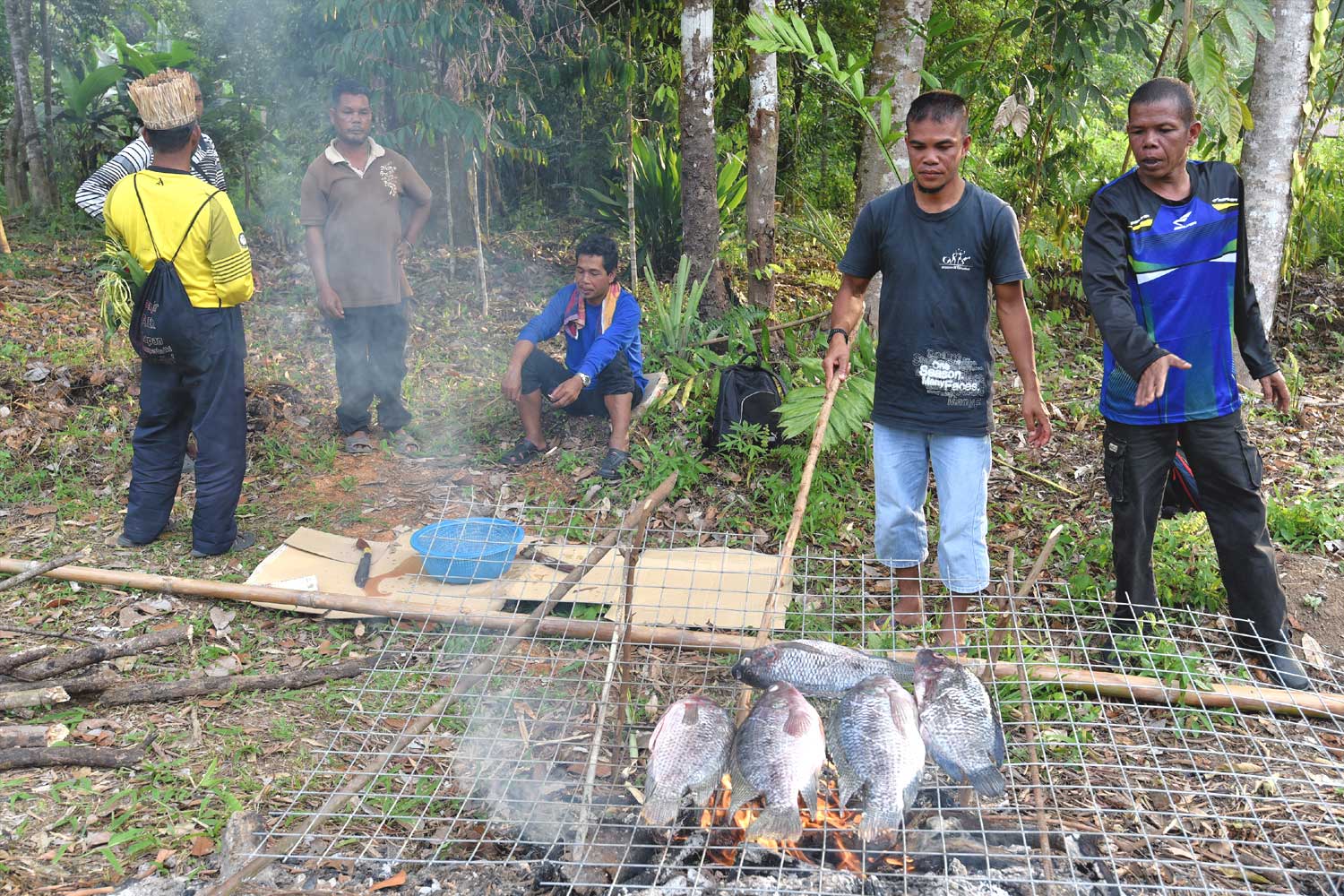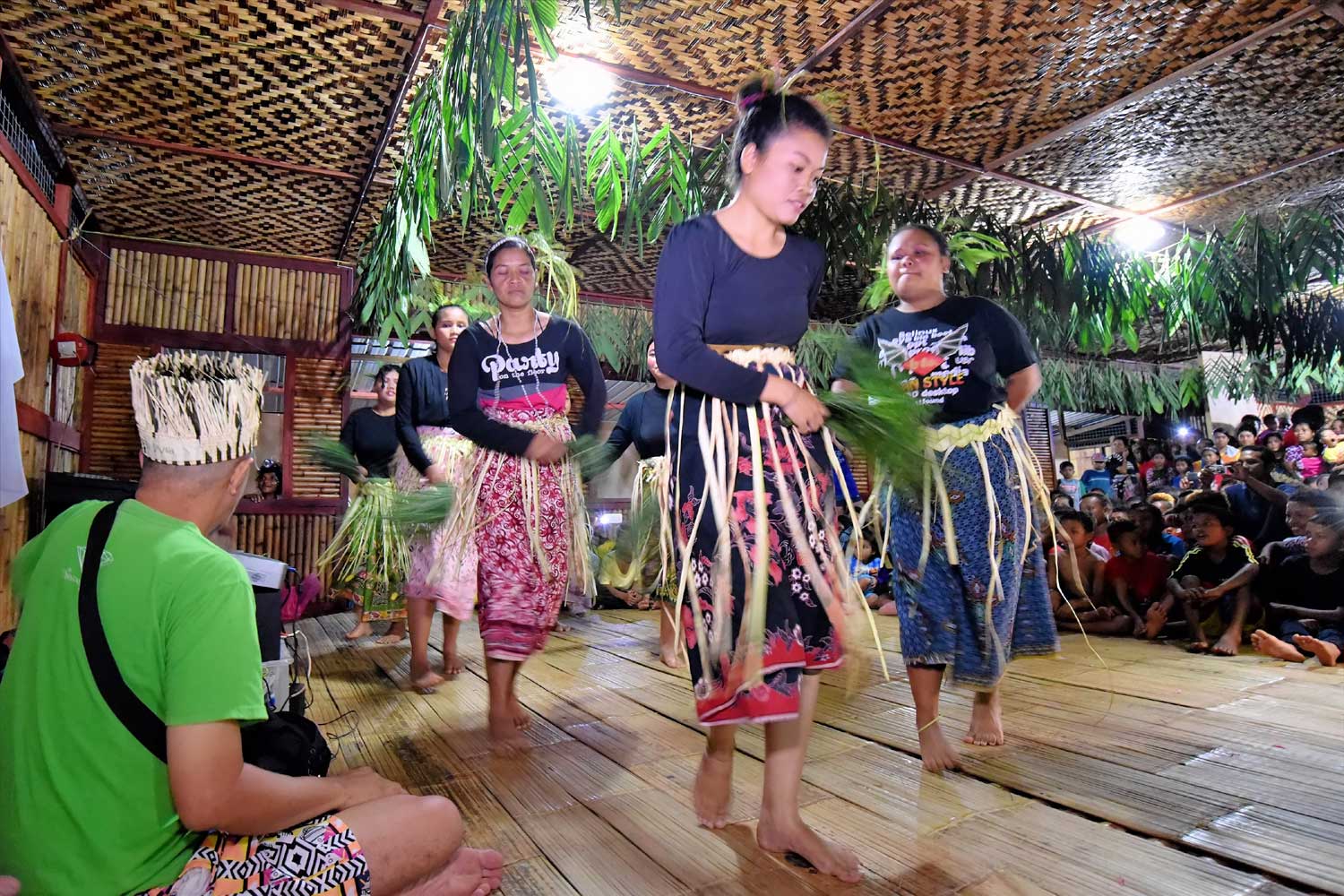 Sahabat Orang Asli - 8th July 2017
SOA survey and mobilisation team headed to Pos Kemar,Gerik to view the new Pos Kemar Community Hall built by the orang asli community there, with aid from SOA. The SOA Healthcare & Nutrition team together with volunteers from Fatimah hospital,Ipoh and Stephen Chow of Taiping, visited Kg Sg Karah, Lubuk Chupak and Kg Air Bah Lawin,Gerik to conduct a follow-up medical camp. The team also brought donated clothing for some of the villages.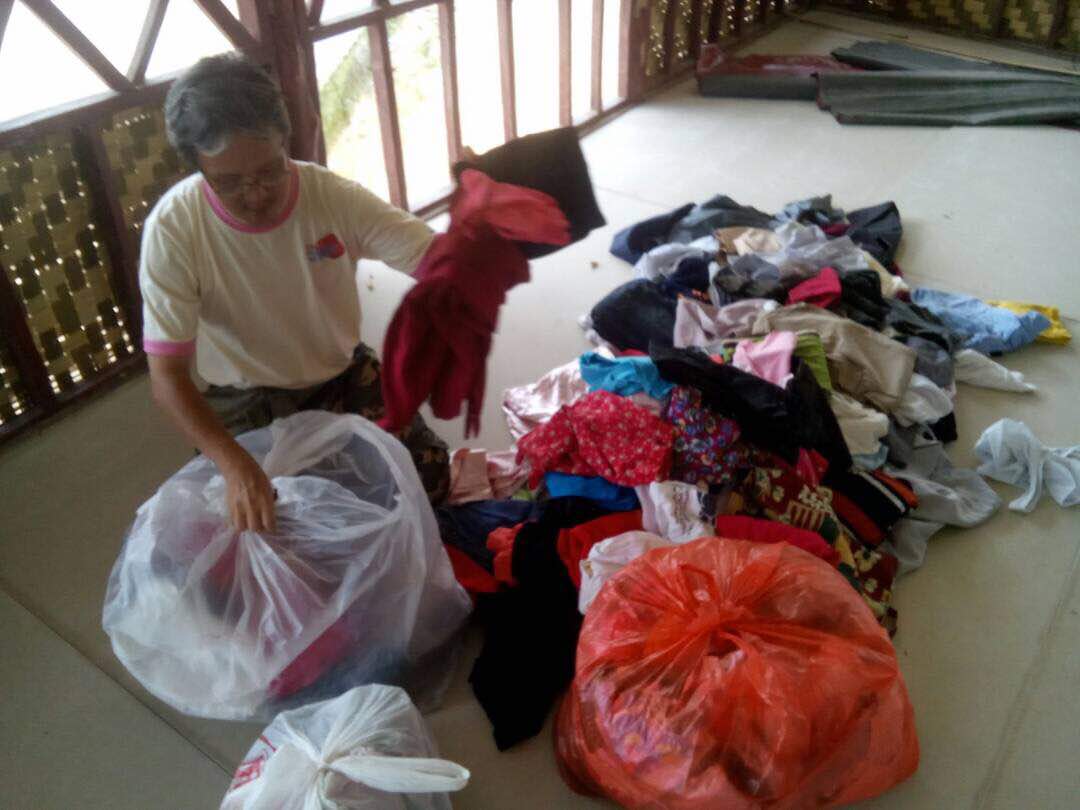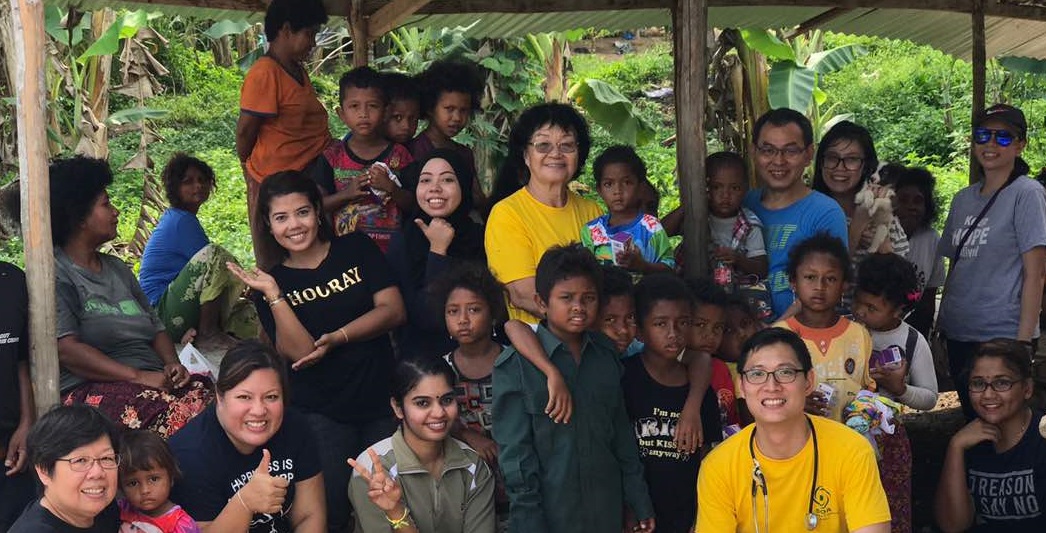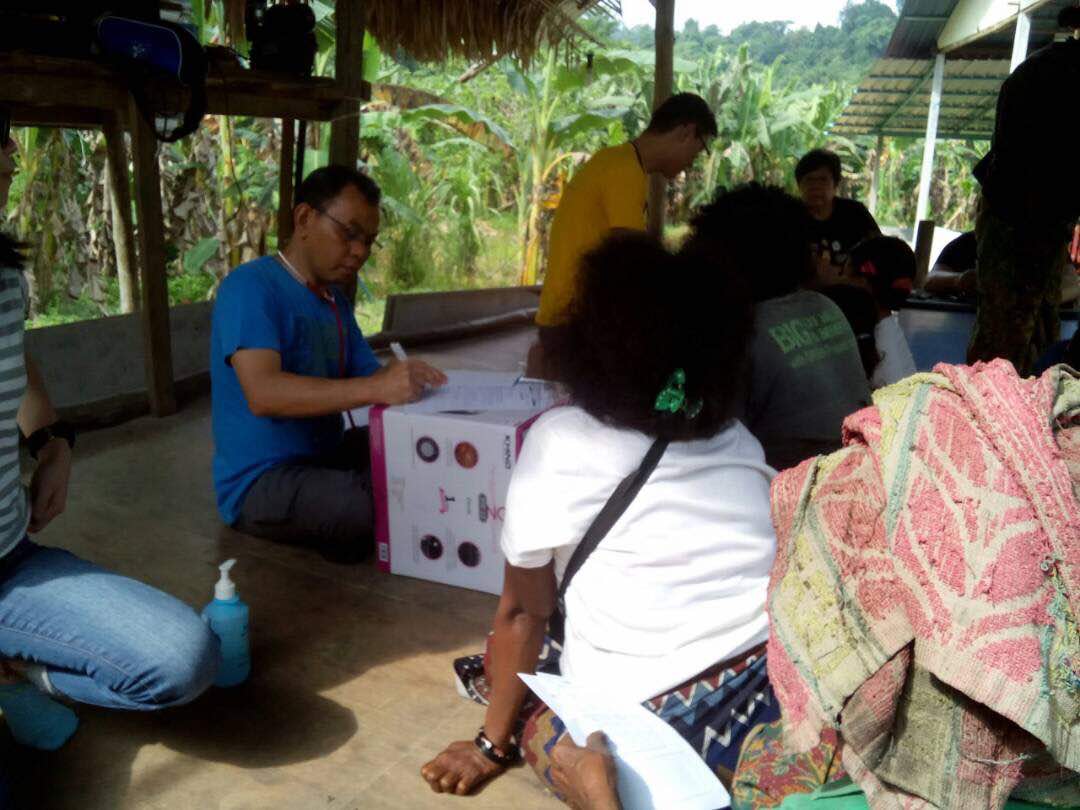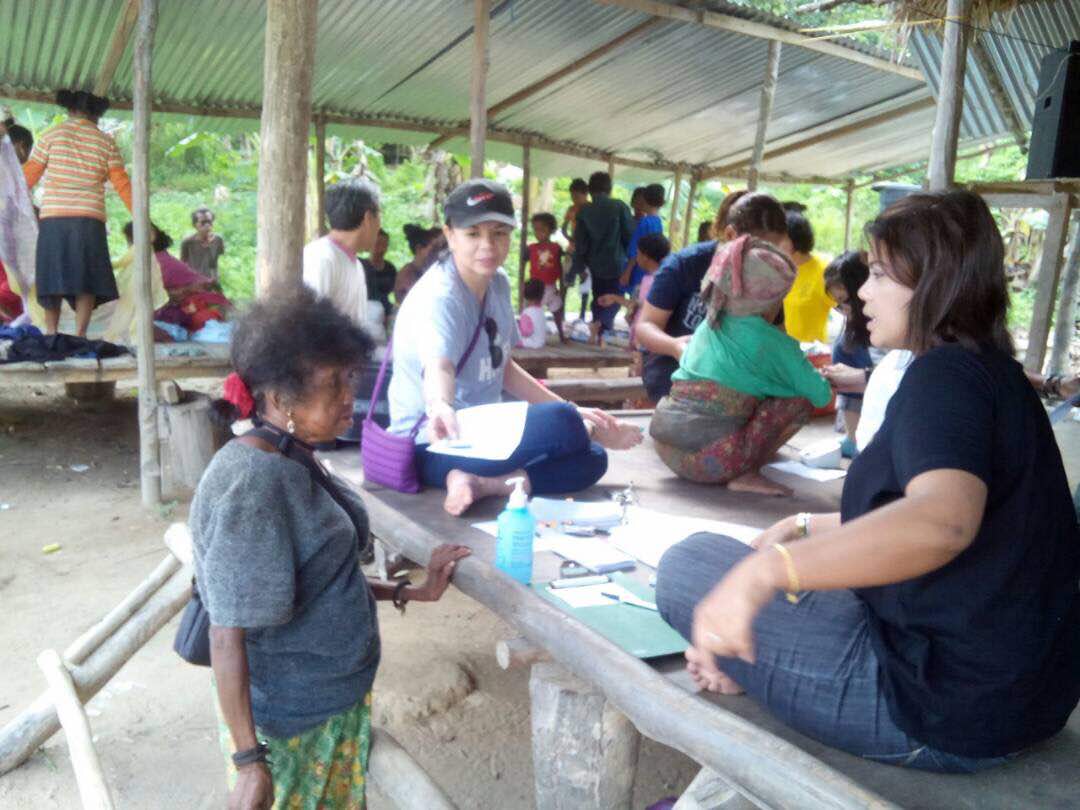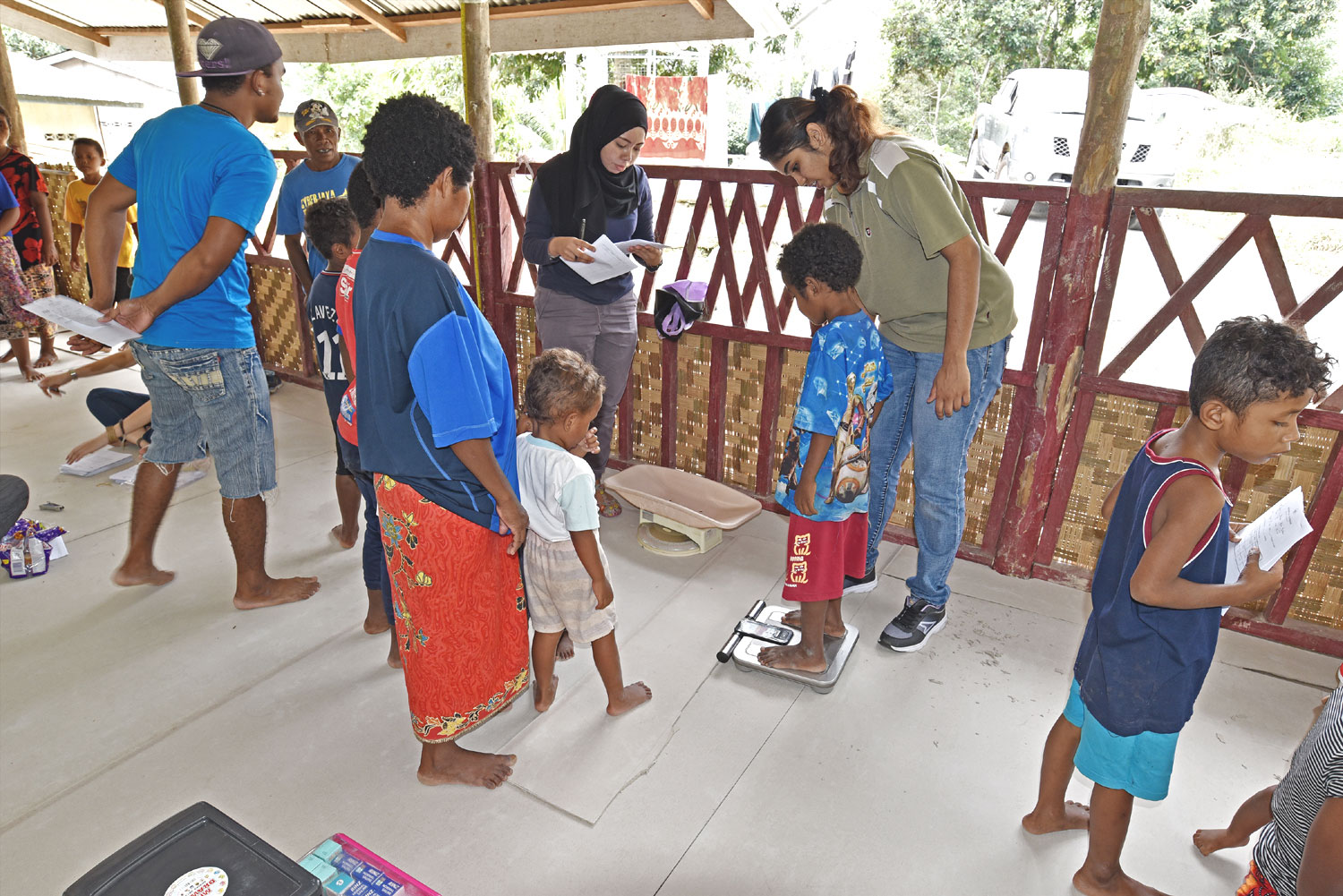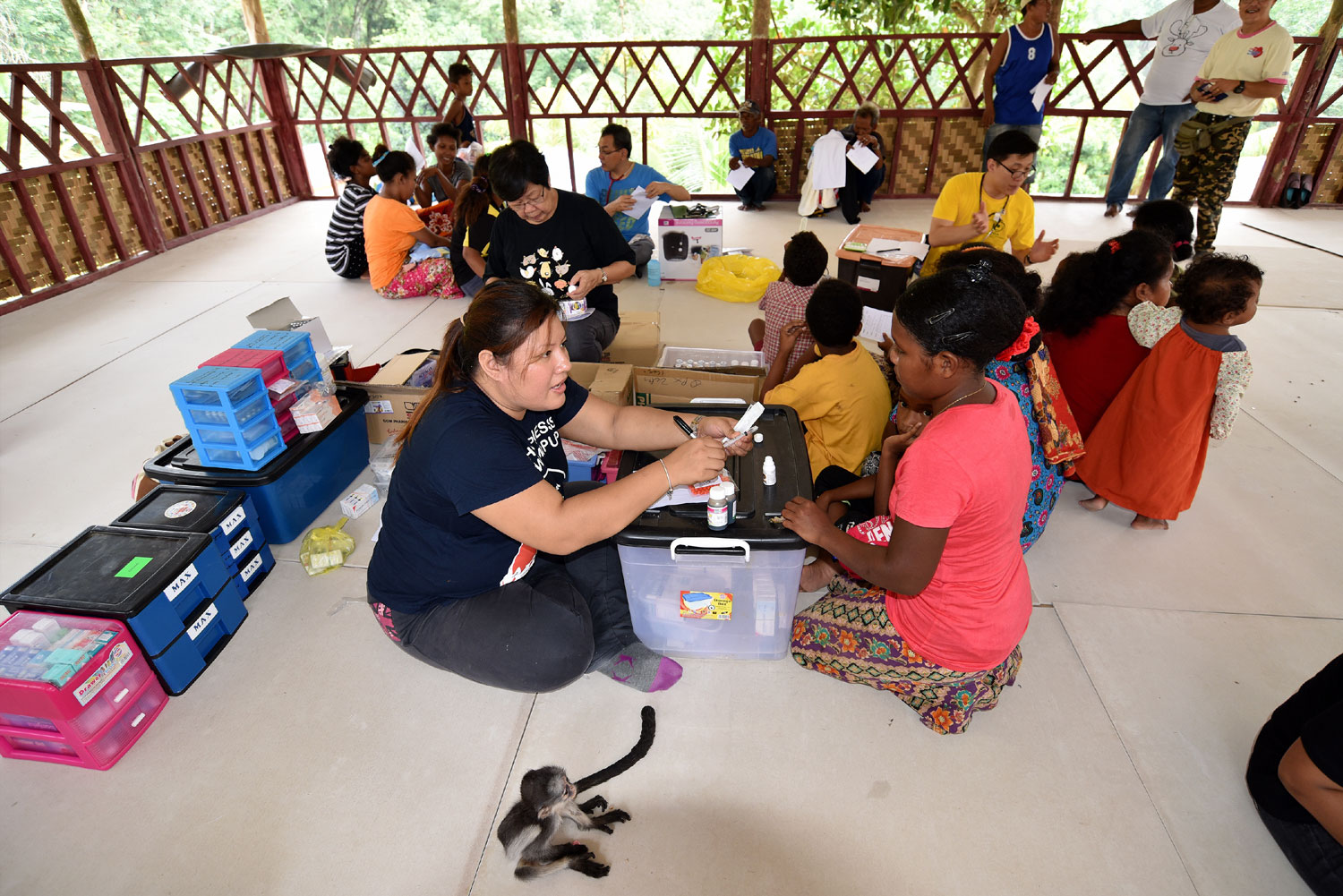 Sahabat Orang Asli - 1st July 2017
SOA team comprising two SOA members and two SSVP Kuala Kangsar members, delivered food aid (food pack consists of rice, fortified rice, oil, ikan bilis,sugar,salt, biscuits and malt beverage) to twelve orang asli households in Kg Balang,Ulu Bekor,off Kuala Kangsar.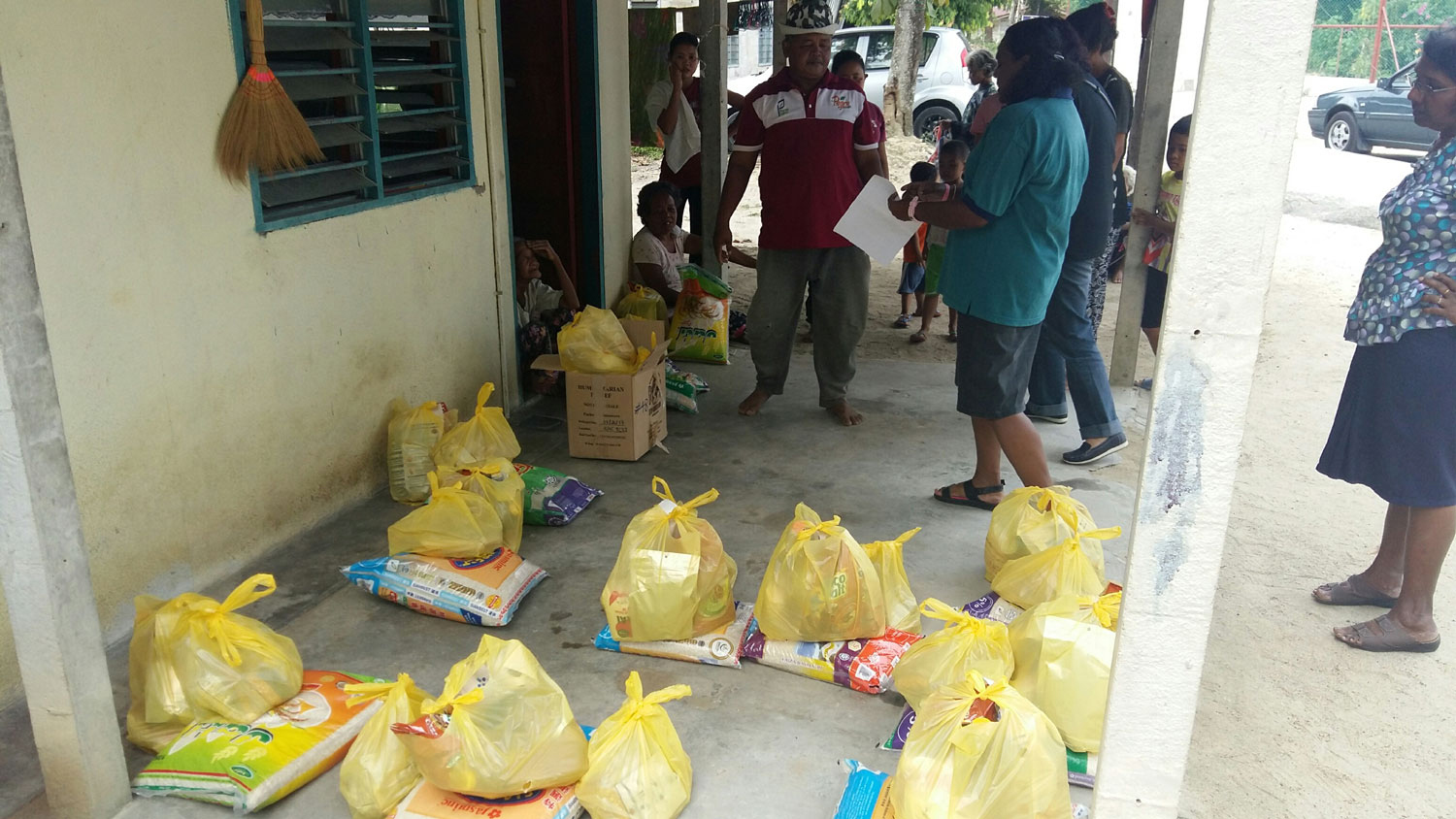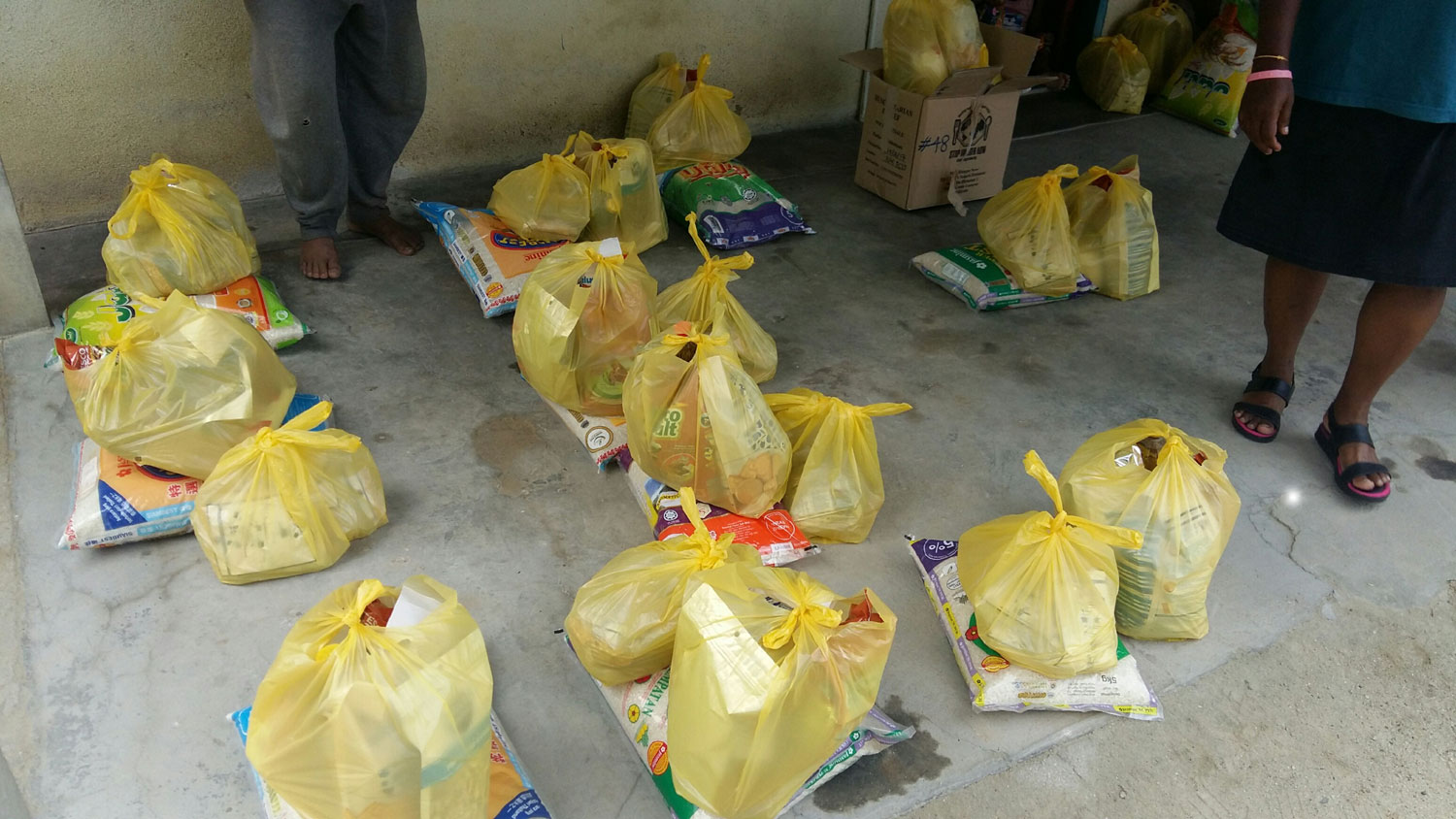 Sahabat Orang Asli - Survey trip to Tanjung Malim - 10th June 2017
SOA survey and mobilisation members paid a visit to Fr Andrew and orang asli community at Tanjung Malim. The purpose of this trip was to touch base with the orang asli community at Tg Malim church and and to see how the SOA could be of service to the orang asli community in the Tanjung Malim area. After discussions with the villagers, the team will help build a multi-purpose hall for the community as that was something they had requested for. Pink Shoes organisation have also pledged their kind support for this project.
Visitation of the Blessed Virgin Mary - 31st May 2017
SMC BEC groups organised a mass to celebrate the 100 years anniversary of the Fatima apparitions on 31st May 2017, in conjunction with the Feast of the Visitation of the Blessed Virgin Mary. The rosary was recited in English and Chinese prior to the mass. The Our Lady of Fatima anniversary was celebrated with a short skit at the end of the mass, with three of our parish children acting as the three shepherd children, Lucia, Jacinta Marto and Francisco Marto who witnessed Our Lady's apparitions. The two siblings, St Jacinta and St Francisco,were canonized by Pope Francis on 13th May 2017.
Soup Kitchen - Easter Lunch on 23rd April 2017
The Chinese Evangelisation Group and SMC Ministry to the Poor organised a grand Easter lunch for guests of SMC's Soup Kitchen and Ministry to the Poor adoptees on Divine Mercy Sunday. Guests and adoptees who came from all walks of life and from different faiths, were feted to a delicious lunch, (sponsored by SMC's Ministry to the Poor) at the parish's activity centre. Volunteers and the organisers also sang hymns to entertain the crowd. Also in attendance were SMC's parish priests Fr Stephen Liew and Fr Robin Andrews.
Sahabat Orang Asli - Sale of Tilapia fish on 23rd April 2017
SOA mobilisation members together with orang asli villagers from Kg Sekam,Tapah harvested, cleaned and brought down tilapia farmed at Kg Sekam for sale to parishioners at SMC after all the morning masses on 23rd April 2017.
Click on photos for larger views.
Sahabat Orang Asli - 22nd April 2017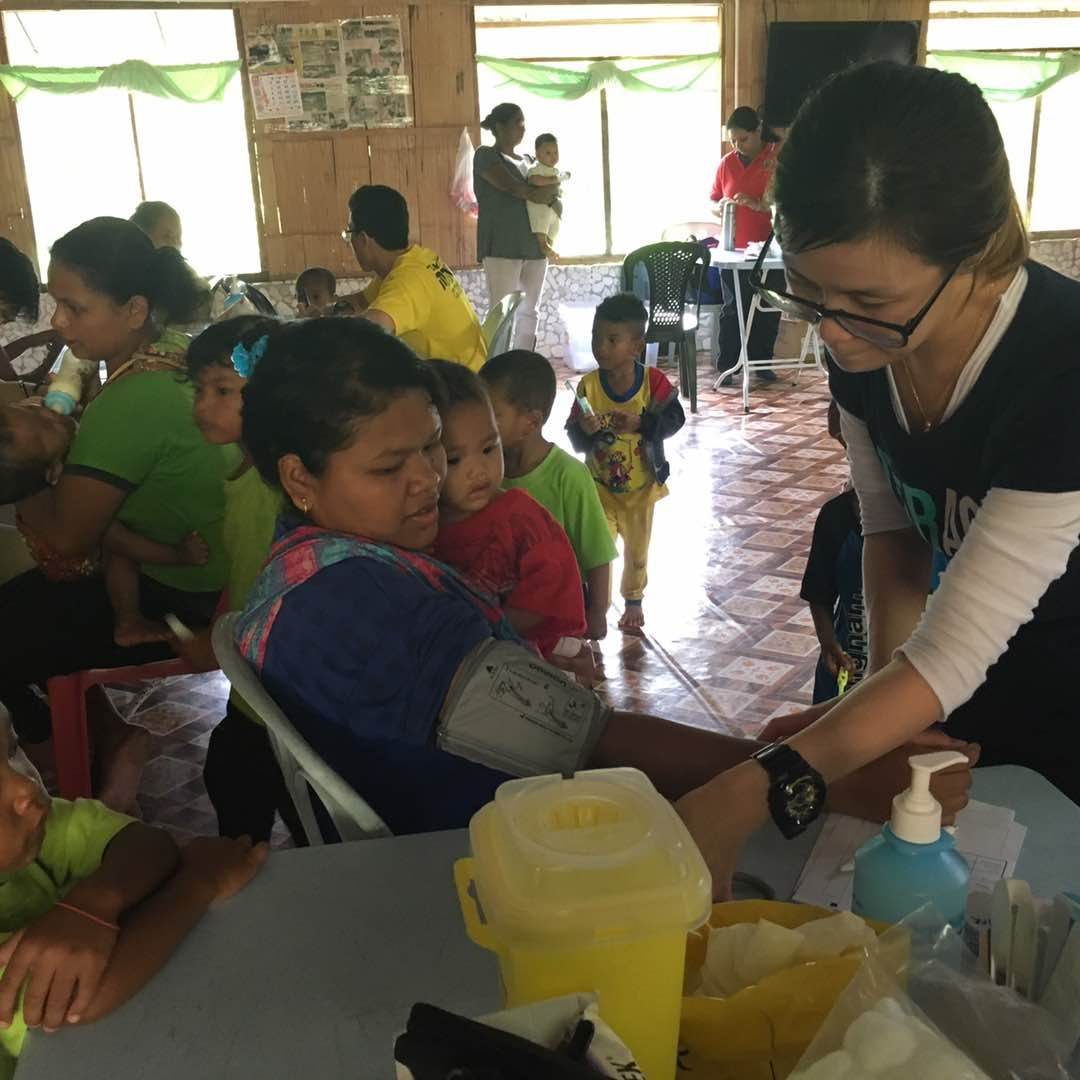 SOA medical team and volunteer doctors and nurses visited Kg Sekam, Tapah on the morning of 22nd April 2017 for a follow up medical camp.
Penang Diocesan Lenten Campaign 2017 -
Members of PHDC thanks all parishioners and friends who have generously contributed to the Penang Diocesan Lenten Campaign. The amount collected from our parish amounted to RM50,024.00.
Sahabat Orang Asli - 1st April 2017
Two SOA teams set out to deliver rations of rice and groceries to needy orang asli communities in Kuala Kangsar and near Kelantan. The SOA team was assisted by two members of the Society of St Vincent de Paul (SSVP) from the church of St Patrick,Kuala Kangsar, for the trip to Kg Balang,Ulu Bekor. Rations of fortified rice, regular rice, salt and canned food were given to nine households comprising mainly elderly orang asli.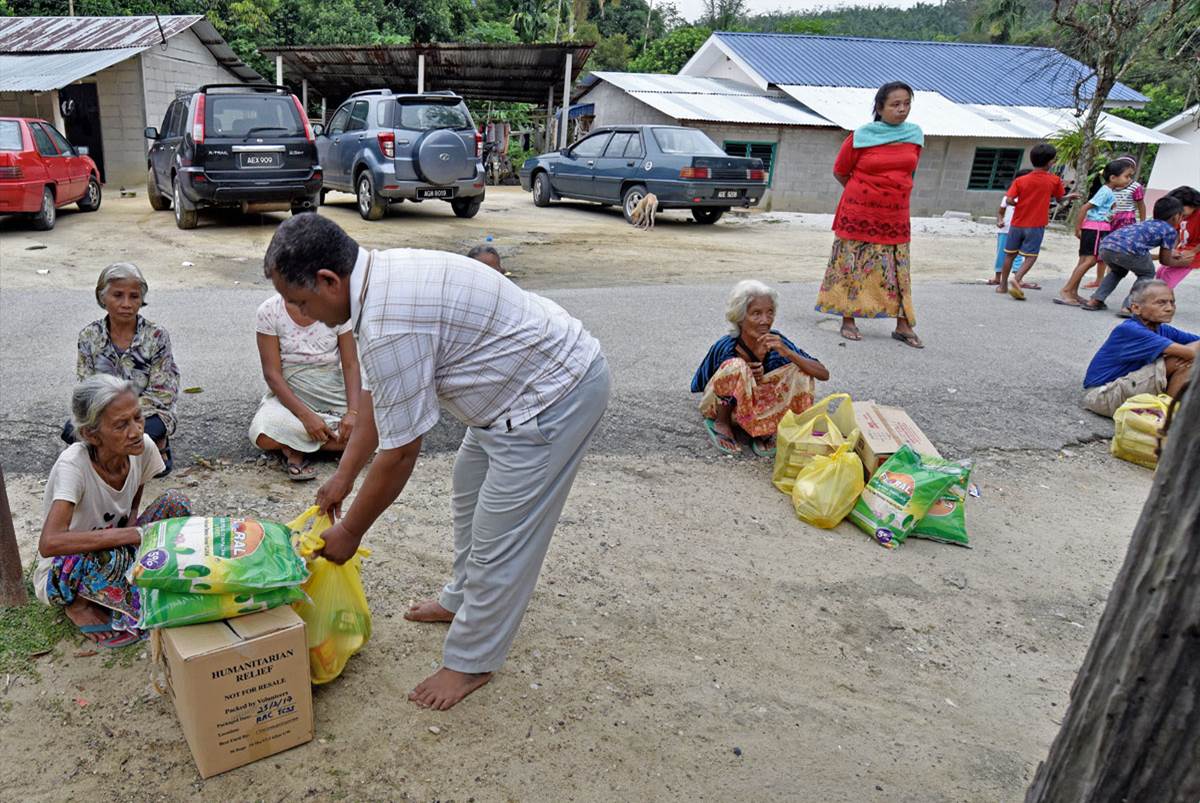 Sahabat Orang Asli - 11th March 2017
SOA team together with volunteer doctors, nurses and pharmacist from Hospital Fatimah, Ipoh and Hospital Raja Permaisuri Tuanku Bainun,Ipoh conducted a medical camp at Kg Sinju, Simpang Pulai on the morning of 11th March 2017.
Launch of Penang Diocesan Lenten Campaign 2017 - 5th March 2017
Click on photos for larger views.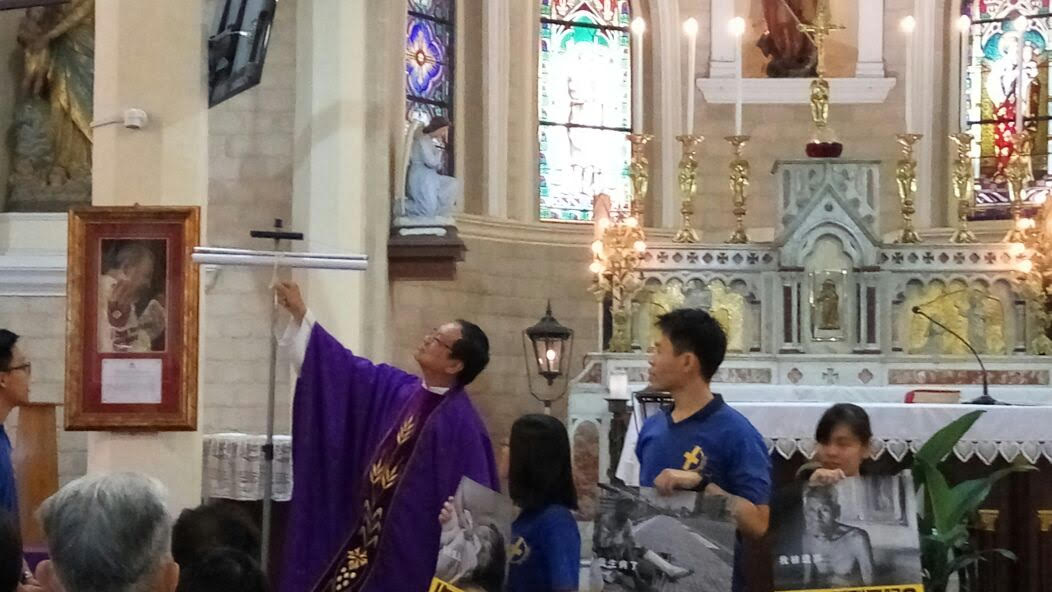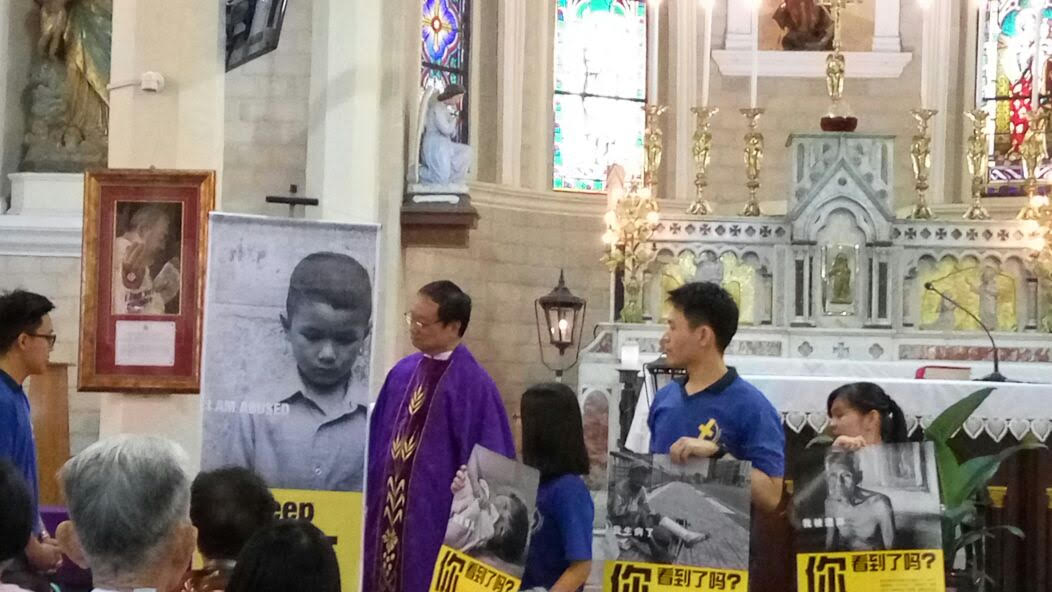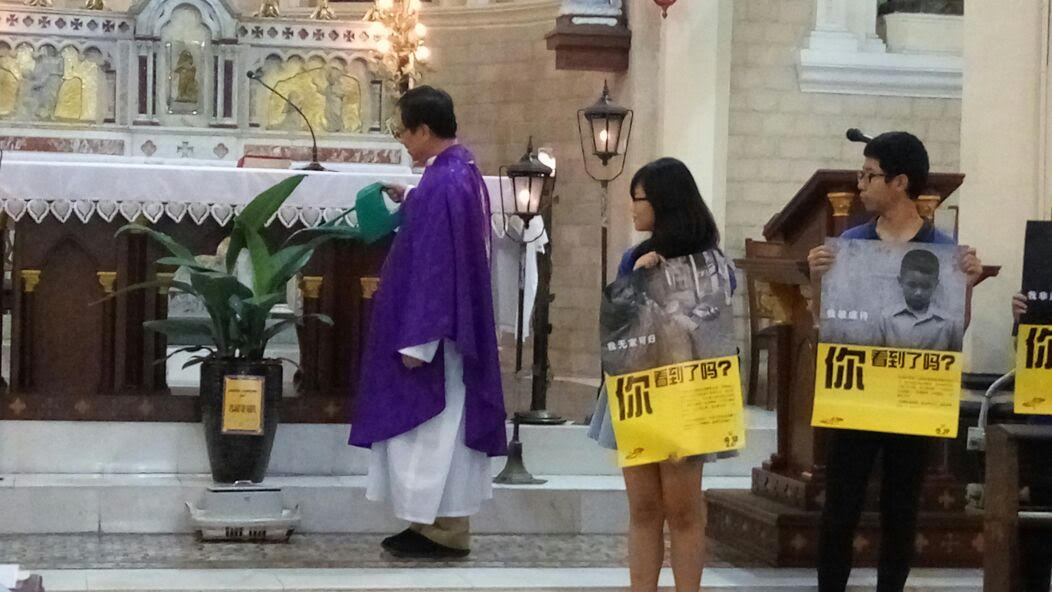 Fr Stephen Liew launched the Penang Diocesan Lenten Campaign 2017 on 5th March 2017 during the morning masses at 8.00 a.m. (in English) and 10.00 a.m.(in Chinese). The theme for year 2017 is "Keep Hope Alive". This year, the campaign aims to motivate more Catholics to be more aware and responsive to the poor and marginalised around them, with particular focus on the following: migrants, child labour, the homeless, the elderly, the ill/infirmed and orphans. We are all called to be disciples of hope for these marginalised sections of our society. The launch began with representations of these six focus groups by altar servers bearing photo placards. This was followed by the unfurling of the Lenten Campaign bunting by Fr Liew. He then proceeded to water a plant presented by the PHDC, which represented "Life and Hope". The plant will be kept in the church throughout the Lenten season.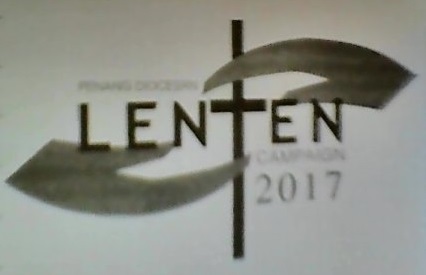 Parishioners were then reminded to take a Lenten Campaign envelope and to give generously towards this campaign. The Lenten campaign funds will be used to fund the diocese's many outreach projects.
Launch of Altar Servers Handbook - 26th February 2017
The SMC Altar Servers launched their first official Altar Servers' Handbook on 26th Feb 2017, during the 8.00 a.m. English mass and the 10.00 a.m. Chinese mass. The Handbook was compiled by Jude Danny, Christopher Yau and team under the guidance of Fr Stephen Liew. Congratulations to the SMC Altar Servers and their advisors for this useful and far-sighted idea, which will surely be much appreciated by all present and future servers.
Click on photos for larger views.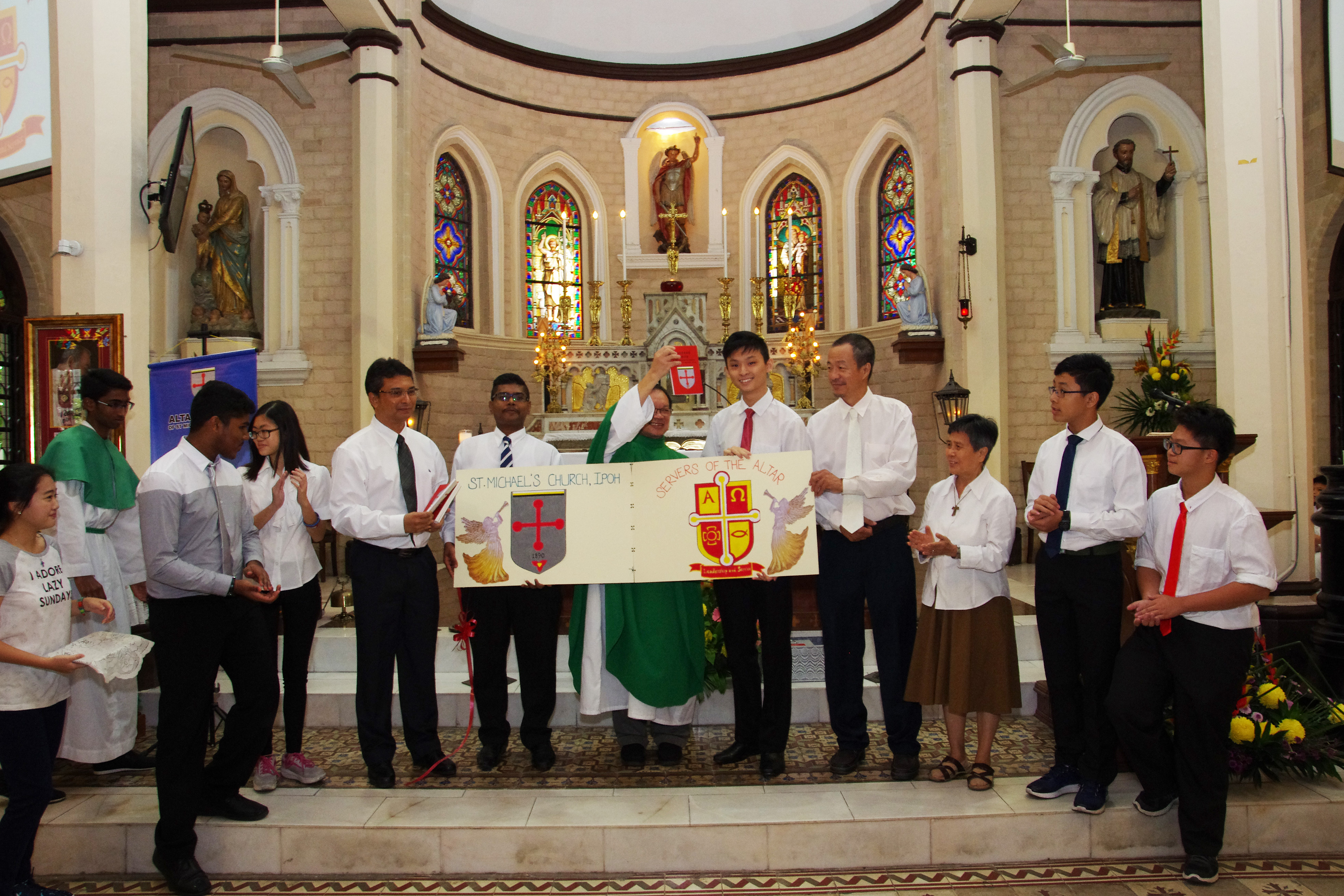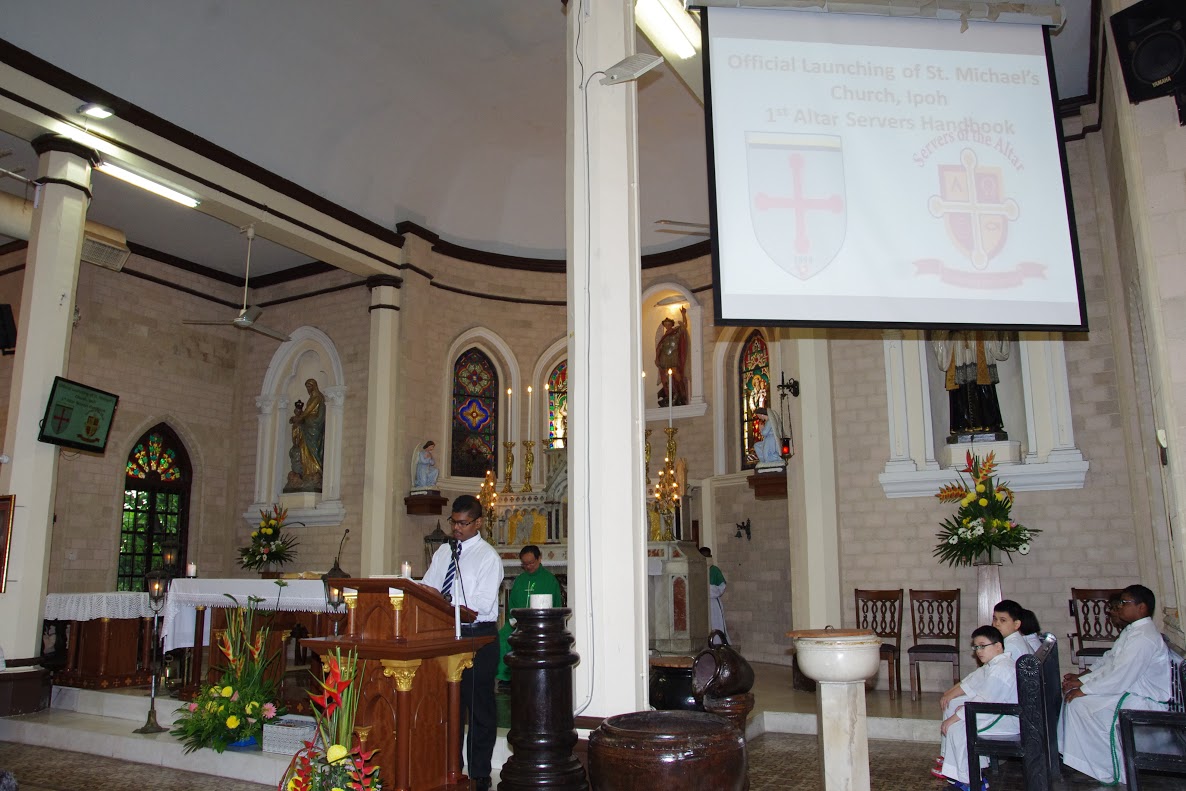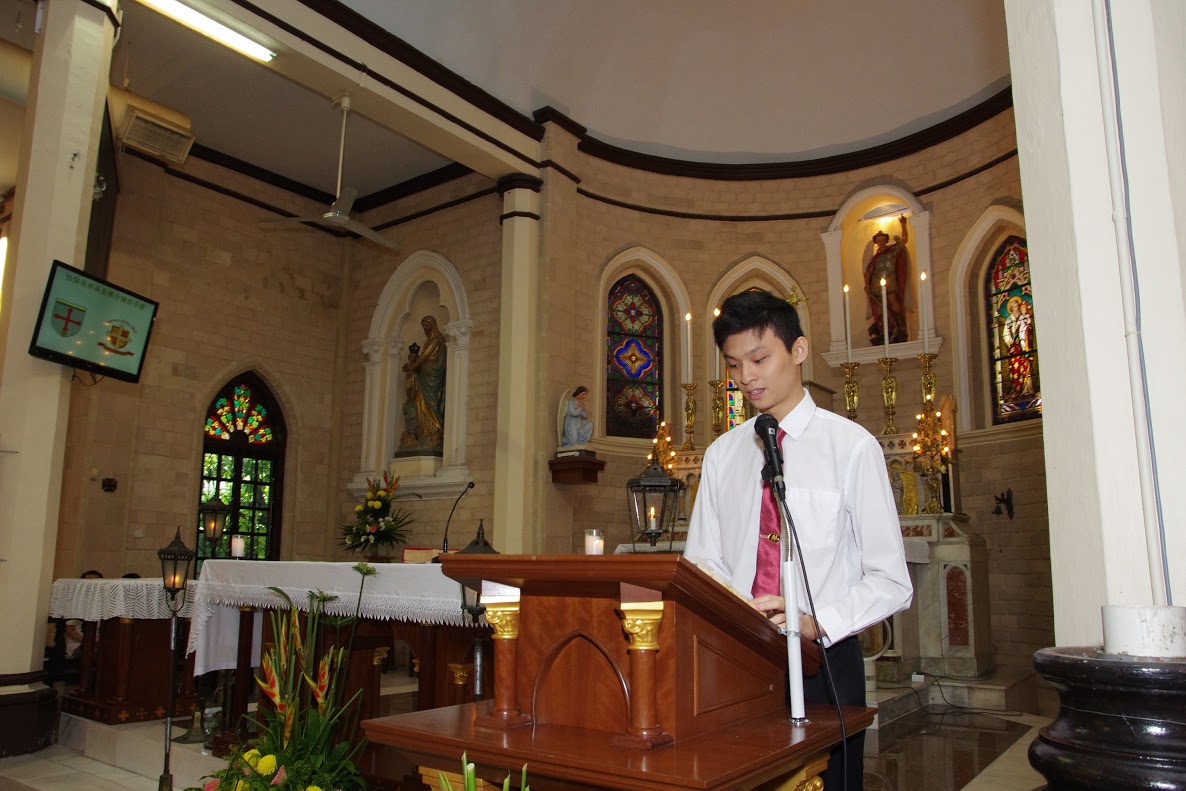 SOA Receipt of Fortified Rice - 25th February 2017
SOA members took delivery of 93 boxes fortified rice from Stop Hunger Now, kindly sponsored by Taylor's College Rotaract Club on 25th Feb 2017. We are most grateful for this kind donation as the rice will be distributed not only to Orang Asli communities but any poor community or charitable organisation in need of it. A big 'Thank you' to Rotaract Club of Taylor's College and Stop Hunger Now organisation!
Sahabat Orang Asli - 9th February 2017
SOA's medical healthcare and nutrition team conducted a medical camp at new orang asli villages in Gerik, among them Kg Tersau.
Events at SMC on 22nd January 2017
Commissioning of Catechists
In conjuction with the celebration of Catechetical Sunday, Fr Stephen Liew and visiting priest,Monsignor James Gnanapiragasam, presided over the commissioning of St Michael's church catechists for the year 2017, during the morning mass on 22nd January 2017.
Ponggal Celebrations
The Indian Group of SMC celebrated Ponggal with parishioners on 22nd January 2017. The traditional boiling of rice in milk was done before mass, outside at the porch area. The group also prepared coffee and sweets at the Parish Activity Centre for parishioners to partake along with the sticky rice. Fr Stephen Liew and Monsignor James Gnanapiragasam were seen mingling with parishioners while savouring the Ponggal breakfast after mass.
Click on photos for larger views.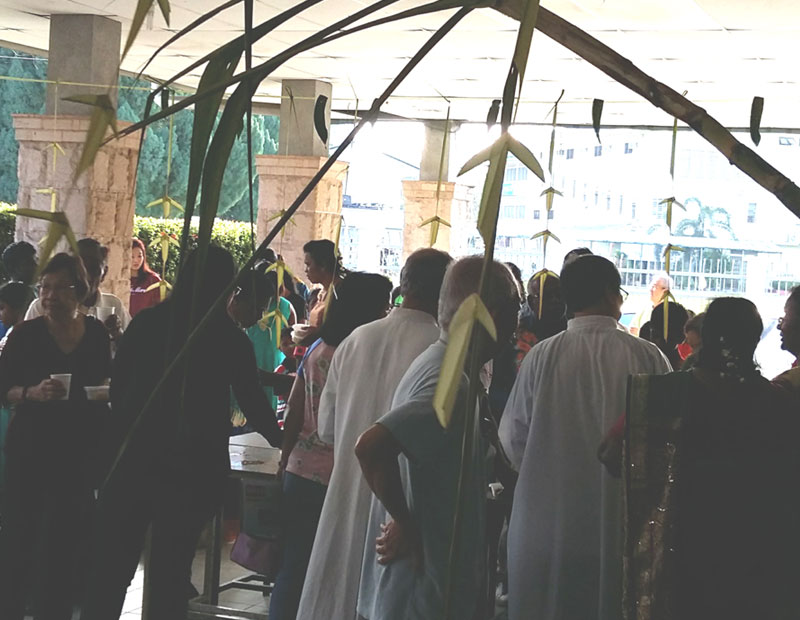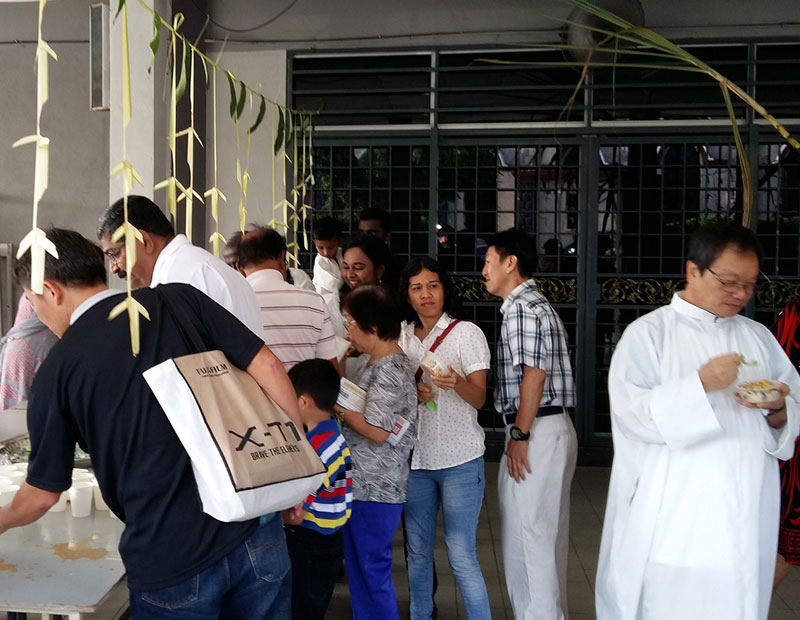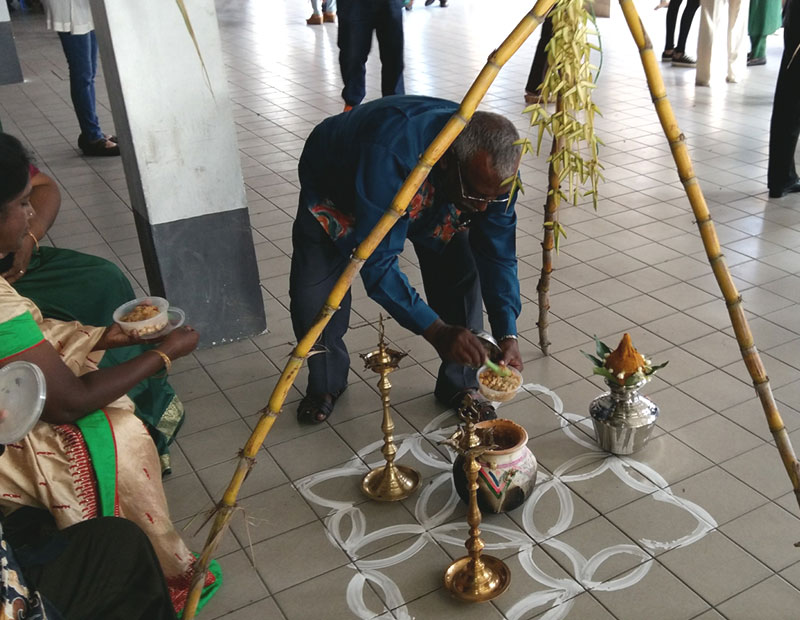 SOA Fish Sale on 21st and 22nd January 2017
The Sahabat Orang Asli Survey & Mobilisation team together with orang asli villagers harvested fish cultivated at Kg Sekam, in Cameron Highlands on Saturday, 21st Jan 2017. The fish were cleaned, packed and sold to parishioners by the hard-working members of the SOA after all masses on the weekend of 21st to 22nd January 2017. SOA team thanks all volunteers and parishioners for their kind support.
Sahabat Orang Asli - 7th to 8th January 2017
SOA team members together with volunteers from Ipoh's Fatimah hospital, volunteer doctors from Ipoh and Teluk Intan and volunteers from Taiping conducted medical camps at Kg Air Bah Lawin, Kg Sg Karah and three new villages in the surrounding area. Rice packs were also delivered to the villagers. Doctors were pleased to record some improvement in the health of the families found to be malnourished in the previous medical visit in the second half of 2016.
Click on photos for larger views.